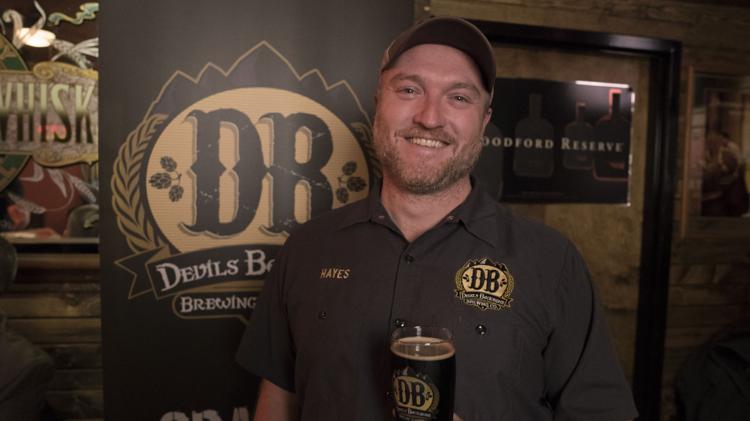 Central Virginia is home to several massive music festivals, and one of the most recent additions to the scene is the Devils Backbone Brewing Co.'s Hoopla, which will mark its second year on Sept. 29 at the brewery's Basecamp Brewpub & Meadows in Roseland. The festival is a passion project for Devils Backbone COO Hayes Humphreys, who has been involved directly in picking the musical acts and seeing bands live before they are asked to perform at the event.
Q: What is the Hoopla festival?
The Hoopla is a three-day celebration of the Devils Backbone community, and it's more than just your average music festival. The festival scene, like the craft beer scene, is crowded, and we've tried to be really creative to make sure the Hoopla offers a different experience, one that we think resonates with Devils Backbone's fans.
Q: What's new or different this year?
This year, we're brewing two special beers with Larry Keel and Rainbow Kitten Surprise, two members of the musical lineup. … [W]e've got a robust lineup of activities that kids and parents can enjoy together [… and] you'll find a lineup of sports and games [… and] a lineup of crafty and educational activities. Attendees can help us enact [our festival's] stewardship value by participating in a food drive or highway cleanups or by learning about how they can become involved with the Chesapeake Bay Foundation.
Q: What makes Hoopla stand out from other music festivals in Central Virginia?
There is a huge array of activities that make up the fabric of the Hoopla, and you really haven't experienced the festival if you don't jump in with both feet. Almost every activity is included in the ticket price, with a few exceptions that have a small charge. The other thing that makes Hoopla unique is the composition of the lineup. The music spans a broader spectrum than many music festivals in Virginia. … So, while you will find some of the bluegrass and string bands that are popular in the Virginia heartland, you'll also find traditional country, rock, indie and a solid selection of other genres.
Q: What is it about Nelson County that attracts people and these bands to Hoopla and Devils Backbone?
Well, Nelson County and especially Devils Backbone Basecamp are spectacularly beautiful. We sit in a valley surrounded on all sides by mountains, with the Appalachian Trail just up the road. It's a tight-knit community and an intimate-feeling location. For the artists, the view from the stage can't be beat. Then there's the fact that you're actually at a brewpub, with fresh beer on tap and a full-service restaurant open all day. The camping is wooded and pleasant, rather than sprawled out across an open field. It's a quick walk from camping to the venue. We also have great neighbors in Nelson County in the form of great wineries, cideries and breweries.
Q: What should people know if they want to go?
[I]f you really want to take full advantage of everything the Hoopla offers, you have to come camp. But, if you can't camp, we do have day tickets. But seriously, you have to camp. The other great thing is that the Hoopla supports a couple of great organizations that are important to us: the Chesapeake Bay Foundation and the Appalachian Trail Conservancy.