I would like to thank Kullnat Construction Company of Stanardsville (and the volunteers from Virginia Chapter A, Warrior Brotherhood Motorcycle Club) for providing a full crew to improve a bathroom for handicapped access in Fredericksburg from May 3-5.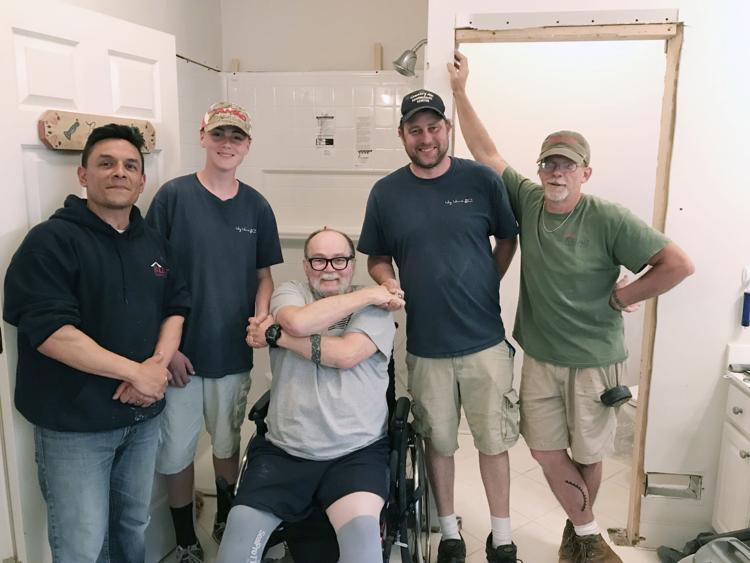 This crew gave up three days and two nights of constant work to install a new shower stall with plumbing, widen a doorway to allow a wheelchair to pass through, trim it, install a new toilet, replace all the drywall and put a coat of primer on the walls.
Gunnery Sgt. David Endersby, retired United States Marine Corps, is extremely grateful for the ability to shower and roll his wheelchair into the toilet.
For a man that lost two legs a while back, I've never met a more upbeat person with such a great outlook on life. It is rare that you see this many people willing to help a veteran in need, but Gunny just tends to draw people. It was an honor to be in the company of these fine men. They are truly the best of America.
Bob Holzhauer
LTC, USA, Ret