Welcome to Nov. 12!
I know it's been quite a bit since my last newsletter, but Election Day kept me pretty busy. 
You may already know the results of candidate races, but stick around for some stories you may have missed during the election that delve deeper into results and cover other important local issues.
Stick around to the end for puppies and the possibility of a Virginia city disappearing.
---
Democrats sweep City Council seats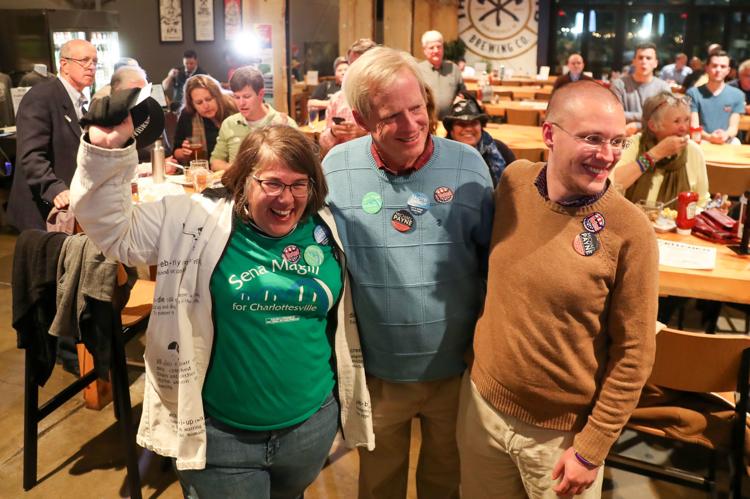 The Democratic ticket for Charlottesville City Council held out an insurgent independent to secure the three open seats on the panel on Election Day.
Sena Magill, Michael Payne and Lloyd Snook were the top three vote-getters, according to unofficial results from the Charlottesville Registrar's Office.
They beat out independents Bellamy Brown, Paul Long and John Hall.
Magill set a record for the number of votes received by any one candidate, passing the mark set in 2017 by Mayor Nikuyah Walker by 494 votes.
But Magill wasn't the only one to pass Walker's mark.
Snook received 8,133 votes and now holds the second-most votes in city history.
Tuesday's election was what political experts call an "off-off year election," when no federal contest or statewide office is on the ballot. Turnout is typically low.
It was the fourth such election since the city moved municipal elections from May to November in 2006.
Magill and Snook shattered the previous vote total record for off-off year elections, set when Democratic Councilor Wes Bellamy received 4,688 votes in 2015.
Magill, Snook and Bellamy are among 10 people to ever receive more than 4,000 votes in an off-off year election and 17 who have exceeded that vote count in the city's general election history, records show.
Magill and Snook are the only people to get more than 8,000 votes for City Council in the century since 1919, when there were fewer than 2,000 registered voters in the city. Seven have exceeded 7,000 votes in that time, including Payne, who received 7,816 in Tuesday's election.
Brown, who got 5,736 votes this year, and Democrat Amy Laufer, with 7,711 in 2017, are the only people on record to get more than 4,000 votes and not win a seat on the council.
On the School Board, incumbents Jennifer McKeever, Sherry Kraft and James Bryant were re-elected. Lashundra Bryson Morsberger will take the fourth available seat.
In another high-profile local race, Democrat Jim Hingeley ousted Republican Robert Tracci for Albemarle County Commonwealth's Attorney.
Across the state, Democrats made big gains and took control of both chambers of the General Assembly for the first time in more than 20 years.
However, Republicans retained their seats in the House of Delegates and Senate in Central Virginia.
---
Council approves Civilian Review Board despite public pressure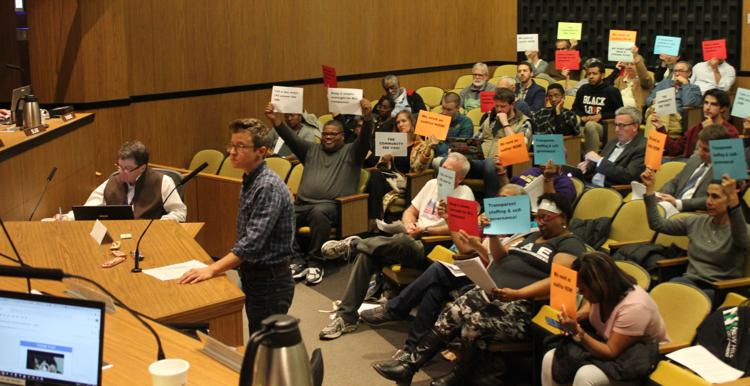 The Charlottesville City Council made more changes to the structure of a police oversight panel before finally establishing it, although community members remained frustrated with the final proposal.
The council voted 4-1 to approve an ordinance and bylaws for a Police Civilian Review Board earlier this month. Councilor Wes Bellamy voted against it.
The bylaws would establish the board's meeting procedures. The ordinance covers the board's composition, staffing and powers.
The goal of the board is to improve trust between the Charlottesville Police Department and the community. An initial board was created in the fallout of the deadly 2017 Unite the Right rally to create a recommendation of ordinance and bylaws.
The original draft by the council, presented at its Oct. 21 meeting, was met with backlash from activists and members of the initial CRB. They said it was a watered-down version of the original recommendation.
Applications will be accepted through Dec. 6 and have several stipulations.
Six people already have submitted applications for CRB membership, according to Clerk of Council Kyna Thomas. They are Anthony Wasch Jr., Vicki Hawes, Lucas Beane, Kevin Healy, Navarre Bartz and John Pfaltz.
Bartz won a write-in campaign for one of the city's seats on the board of directors of the Thomas Jefferson Soil and Water Conservation District in last week's election, but is still eligible for the board.
Also announced this month, the Charlottesville Police Department will post all of its policies and general orders to the city's website starting in January.
---
CAT director wants to get agency out of 'death spiral'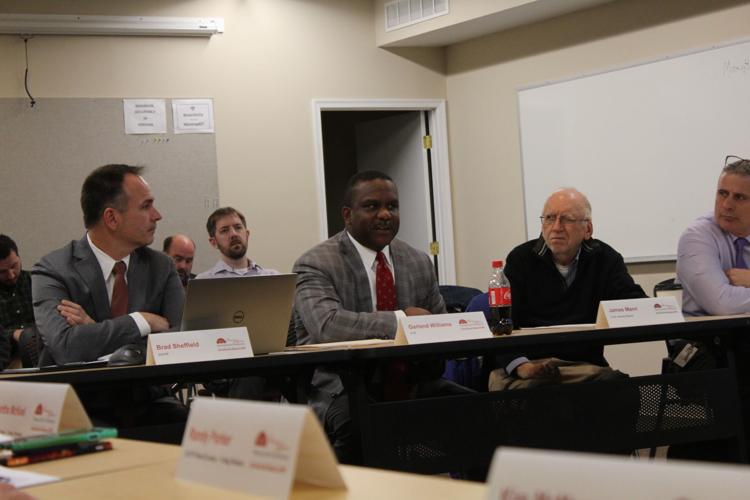 The new director of Charlottesville Area Transit said he is "aggressively" trying to increase ridership to keep the agency out of a "death spiral" ahead of new changes to state funding mechanisms.
CAT Director Garland Williams, who started this summer, discussed the public transit system's shortcomings with the Jefferson Area Regional Transit Partnership.
Williams said that five years ago, CAT had 2.4 million passenger trips. That number has since dropped to 1.8 million this year and the system expects to lose another 100,000 this year.
"That is alarming," he said. "We need to fix that."
---
VP Mike Pence visits Louisa County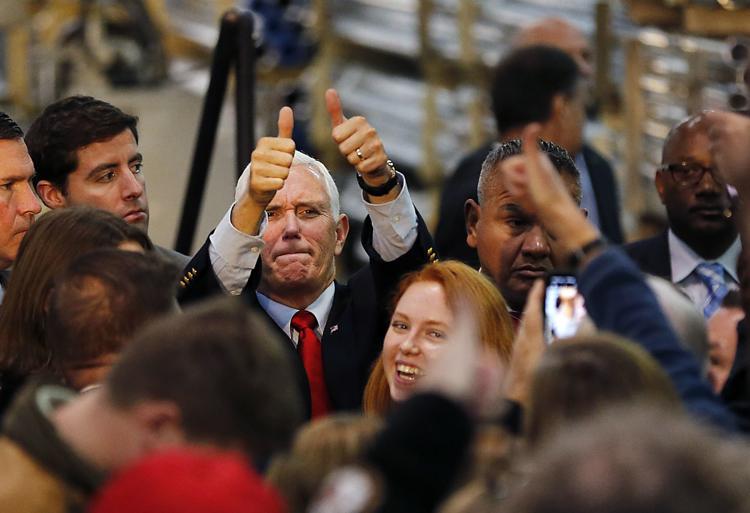 Vice President Mike Pence traveled to rural Louisa County to "turn up the heat" on Democrats and urge approval of President Donald Trump's signed trade deal with Mexico and Canada.
About 500 people gathered at Patriot Industries, a steel and aluminum manufacturer, to hear Pence, former Virginia Gov. George Allen and U.S. Reps. Denver Riggleman, R-5th, and Rob Wittman, R-1st, discuss the United States-Mexico-Canada trade agreement.
The gathering was hosted by America First Policies, a nonprofit formed to support Trump's policy agenda.
Following the event, Pence held one-on-one interviews with "selective media," according to a staff member. The Daily Progress was not allowed to ask questions or observe the interviews, which took place outside the building.
Pence told those gathered that he was in Virginia to "turn up the heat" on Democrats in Congress, specifically naming House Speaker Nancy Pelosi, the state's Democratic U.S. Sens. Tim Kaine and Mark R. Warner and U.S. Rep. Abigail Spanberger, D-7th. Pelosi's name drew boos from the crowd.
"We've got to get Speaker Nancy Pelosi and the Democrats off the dime and stop doing nothing and pass the USMCA, and pass the USMCA this year," he said.
The agreement, signed on Nov. 30, 2018, would replace the North American Free Trade Agreement, which was passed in 1994. The USMCA requires congressional approval, but has not yet come to a vote.
"We're too worried about political issues like impeachment and we're too worried about political theater rather than doing the right thing for the economy," Riggleman said.
Pence did not specifically refer to impeachment inquiries against Trump, which moved forward this week as the House set rules for the proceedings, saying only that Democrats are spending time doing "other things."
"The time has come for Democrats in Congress to put Virginia jobs and Virginia workers first," he said. "The time has come for your congressman and every Democrat from Virginia to put politics aside and pass the USMCA."
---
City to incorporate New Hill proposal into comprehensive plan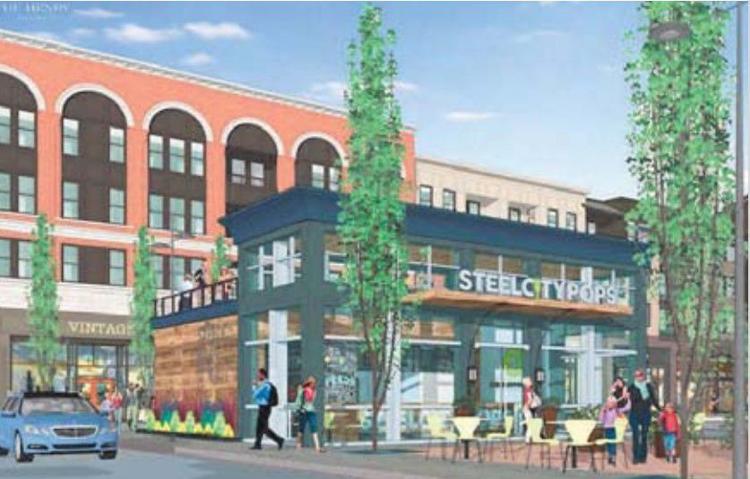 Charlottesville plans to incorporate New Hill Development Corp.'s vision for the Starr Hill neighborhood into its Comprehensive Plan.
The City Council directed City Attorney John Blair to draft a resolution directing the Planning Commission to review the Starr Hill Small Area Plan. The resolution will be presented at the council's Nov. 18 meeting.
The New Hill plan focuses much of Starr Hill's future on redeveloping City Yard, a roughly 10-acre public works lot off Preston Avenue near downtown.
"There's no denying the fact that this space is underutilized and we're not getting the best bang for our buck with how we're currently using the space," Councilor Wes Bellamy said.
New Hill was created in 2018 as a community initiative to spur investment in the Starr Hill area and in Vinegar Hill, a historically African American neighborhood that was razed by the city in the 1960s.
The city donated $500,000 to the corporation to craft the plan, which was presented to the council on Monday.
The plan would be incorporated into the existing Comprehensive Plan and would not require additional review when the city finishes updating it and the zoning ordinance.
---
Council to hold work session on Lewis-Clark-Sacagawea statue
Charlottesville City Council will hold a work session on Friday to discuss the fate of the West Main Street statue commemorating the Lewis and Clark expedition.
The council approved payment for a descendant of Shoshone interpreter Sacagawea and three other Native Americans to attend the work session.
The 1919 statue depicts explorers Meriwether Lewis, who was born in Albemarle County, and William Clark, accompanied by Sacagawea. Opponents of the statue cite its depiction of Sacagawea in a crouching, subordinate position, while others say she is tracking.
In June, the council decided to hold a work session rather than establish a committee to decide the statue's fate. Travel expenses were not to exceed a total of $75,000.
The city has covered lodging and travel. The descendant also will receive $1,000 and the other three attendees will receive $750 each for speaking at the work session.
Mayor Nikuyah Walker said the total expenses should be less than $10,000.
The council wants to receive input from Native Americans about their interpretation of the statue before deciding its fate.
---
Duffield resigns as CRHA director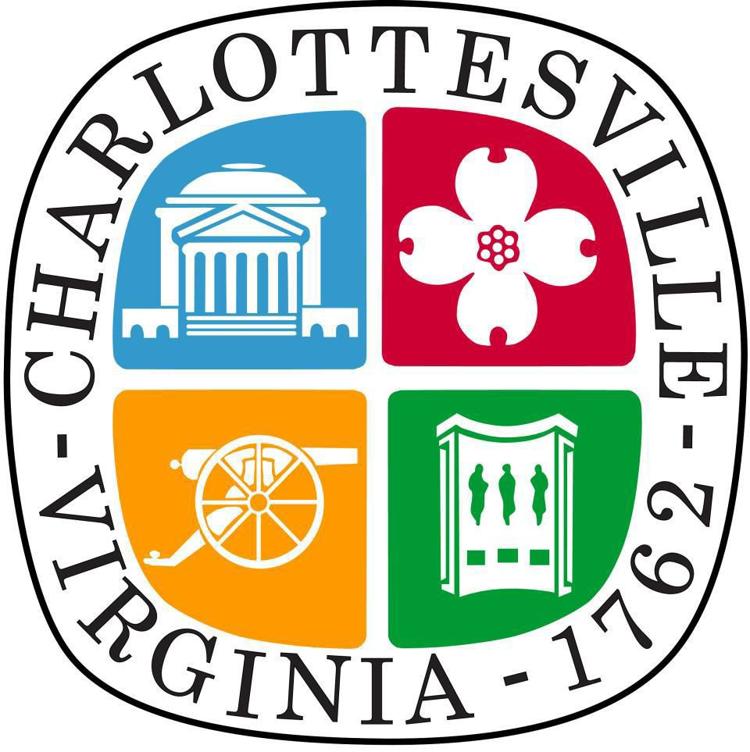 Grant Duffield, executive director of the Charlottesville Redevelopment and Housing Authority, submitted a letter of resignation as the agency is on the precipice of a vast redevelopment of the city's public housing stock.
Duffield's resignation is effective Nov. 22. He has taken a job as a project manager with the city of Newport News.
"It was really an opportunity to do more of the work that I really enjoy," he said. "It was an extremely difficult decision."
Duffield was hired in 2016. He was previously deputy director of the South Carolina Workers' Compensation Commission.
His current salary is $107,495, according to the chair of the board.
The Housing Authority is an independent government entity that manages the city's housing stock. Its board of commissioners directly hires an executive director who does not report to the city manager or City Council.
The CRHA board will hold a retreat with the Center for Nonprofit Excellence on Saturday to craft a transition plan, according to the release.
At its regular meeting on Monday, the board will announce the team and plan to search for a new director.
City Councilor Wes Bellamy, who sits on the board and whose time on council ends on Dec. 31, said he hopes Duffield's replacement will be community-oriented and develop a clear vision and plan for housing in the city.
Duffield's departure comes as the agency prepares to kick off a three-phase redevelopment of all its units.
The effort's first phase is estimated at $65.5 million and is expected to start this year with concurrent work on Crescent Halls and South First Street and construction of 48 new units on Levy Avenue.
On South First Street, 58 existing units will be redeveloped and 142 units will be added, at a cost of $30.8 million.
CRHA is planning a full renovation of the 105 units at Crescent Halls for $17 million.
The three-phase Crescent Halls project would modernize the building and improve access for its residents, who are primarily seniors and disabled persons. The renovated building would have 98 one-bedroom and seven two-bedroom apartments.
Duffield has said construction on Crescent Halls could start by the end of the year and is estimated to take 12 to 18 months to complete. He said the projects are poised to continue without him.
Phase two of the broader effort will include a redevelopment of units on Sixth Street and modernizing public housing on Madison and Riverside avenues and Michie Drive.
Phase three will be the redevelopment of the Westhaven complex.
"The board appreciates Mr. Duffield's dedication and commitment, over the past three and a half years, to the well-being of the residents we serve," Betsy Roettger, chair of CRHA's board of commissioners, said in a press release.
Duffield said that the relationship with residents was most important to the job.
"Programs will come and go," he said. "Buildings will come and go, but the relationships are what build a community."
---
Hey-Hey Whaddya Say
This is hockey-related, but not for a play or game. Here's an extended gif of hockey players with puppies.
The kind of content we love to see. pic.twitter.com/WZBnSczpd6

— NHL GIFs (@NHLGIFs) November 10, 2019
---
Odds & Ends
PROGRESS-INDEX: Petersburg's next clerk of court was chosen last week among a five-way write-in race for the office.
MARTINSVILLE BULLETIN: The Martinsville City Council will consider reverting the locality to a town due to declining population straining services. Three cities have successfully reverted since 1995, with Bedford as the last one in 2013.
VIRGINIAN-PILOT: The former Norfolk treasurer is fighting his removal from office while sitting in a Pennsylvania prison.
DAILY PROGRESS: Federal charges of identity theft and conspiracy to commit identity theft have been filed against the recently re-elected Greene County Commissioner of Revenue and his son.
WASHINGTON POST: A judge has dismissed some of the charges against Warren County officials in an ongoing scandal around the embezzlement of $21 million.
---
Your tax money pays for most of the services in Charlottesville. Your thoughts, opinions and questions matter to shape public policy and being informed on the issues is the best way to make your voice heard!
If you enjoy this newsletter and like sharing things, send your friends and colleagues to this link. We need your help to grow the newsletter!