---
Welcome to Friday, September 13!
---
What a week. We marked the anniversary of 9/11, saw new meetings by the Board of Visitors and read a blockbuster report about UVa's debt collections practices.
And if you're enjoying In Other Words, share it with a colleague or friend and make sure they subscribe to the newsletter! You can also get full digital access to The Daily Progress at $3.95 per month!  
---
UVa announces changes to medical billing, will forgive more bills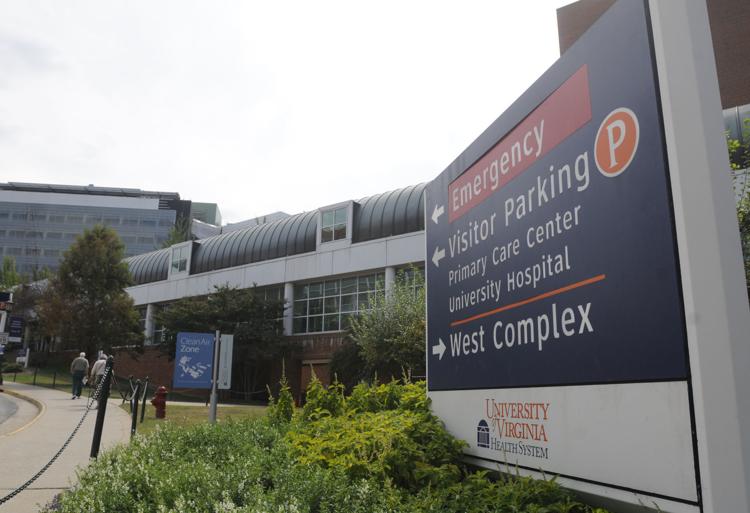 The UVa Medical Center uses aggressive measures in order to collect on overdue bills, KHN reported. Those tactics include blocking students with outstanding bills from re-enrolling in classes, The Daily Progress reported, and taking a nurse to court multiple times in an effort to garnish her wages. (Have a story to share? Email Ruth and let her know!)
"I feel like this is a punishment for loving my husband to the end," Yvonne Beverly told me. Her husband, Randy, died recently of acute myeloid leukemia, leaving her responsible for thousands of dollars of his medical bills.
Late on Monday, President Jim Ryan said he had requested a review of the tactics and that changes could be coming as early as today. 
On Tuesday, Pam Sutton-Wallace, the CEO of the medical center, announced she would leave her post in November. The university said her departure is unrelated to the KHN report.
On Thursday, the university dropped 14 lawsuits against people with outstanding hospital bills, and on Friday, the medical center announced new financial assistance policies that will, in effect, mean far fewer people are sued because of overdue medical bills.
---
Board of Visitors meets, considers public comment requirement
The University of Virginia Board of Visitors met Thursday and is back in session today. In addition to regular business, board members need to consider a public comment policy and handle the fallout from a Kaiser Health News investigation.
The Board of Visitors will also ask a sub-committee to recommend a public comment policy​, as required by a recent state law.
---
Jefferson letter on display; first selfie explored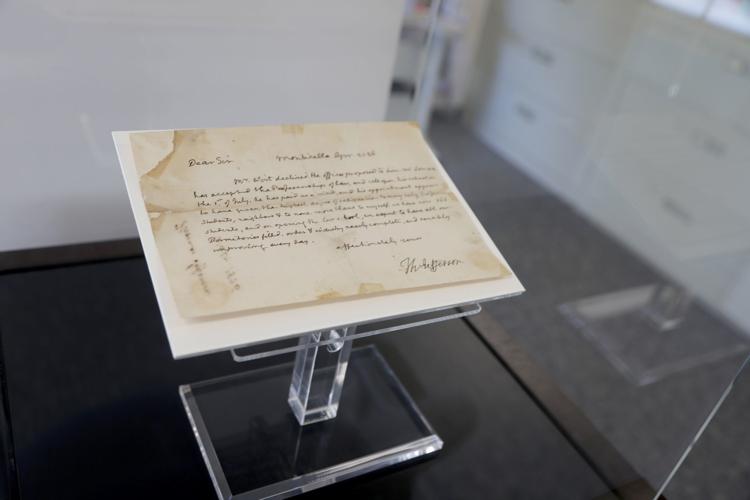 The School of Law has acquired a letter written by Thomas Jefferson to a Board of Visitors member about the hiring of the first law professor at his new university.
It is on display through the end of day Friday.
A Princeton University curator uncovered a unique glass slide in archives and, upon investigation, decided it was likely a self-portrait by Theodore Fred Kuper at the Rotunda. UVa hailed the finding as the first selfie taking at the university.
---
Khan post office dedicated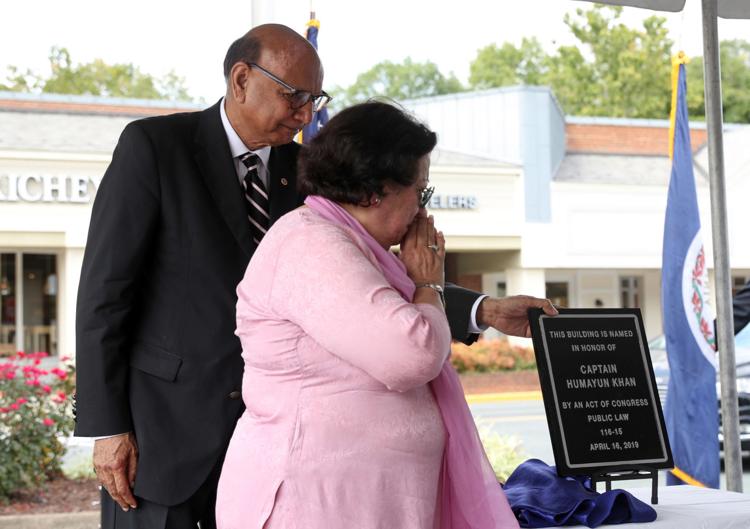 It has been a longer road than we expected, but two years after a local congressman first suggested naming a post office after UVa grad Army Capt. Humayun Khan, dignitaries, colleagues and family members gathered in the Barracks Road Shopping Center to dedicate a postal facility.
"He really believed deeply in the two words, 'for all, at the end of that Pledge [of Allegiance]," said Sen. Tim Kaine, D-Va., in remarks at the event. "If we really want to commemorate him, then what we need to do is focus on those two words, 'for all,' and make sure we act and live and treat each other in a way that shows we understand how important that value is to our nation.'
---
UVa rolls out new safety app 
In the latest update to university safety and security operations since Aug. 11-12, 2017, the school officially rolled out a new app designed to help people report suspicious activity and more easily interact with police officers.
LiveSafe can be downloaded by anyone, anywhere. One of its most interesting uses is a "Safe Walk" feature that allows users to notify someone when they arrive at a destination.
---
Good dogs around Grounds
Have a pet pic to share from UVa or around Charlottesville? Send it to rserven@dailyprogress with a note about who took the picture for a chance to be featured!​ 
---
Around Town
---
Odds and Ends
---
It's your turn
Your tax money pays for (some of) the University of Virginia. Perhaps you work for the university or the hospital, or maybe a family member is taking classes. Perhaps you're just interested in what's going on in this corner of the Blue Ridge. Your thoughts and opinions and questions matter!
Finally, if you enjoy this newsletter and like sharing things, send your friends and colleagues to this link. We need your help to grow the newsletter!