Dave Matthews took the stage first, solo. As he stood in front of a nearly packed Scott Stadium at the University of Virginia, the organizer of Sunday's A Concert for Charlottesville told the crowd, "look how many people can come together this quickly for unity."
Matthews told concert-goers that he was traveling when he heard the news Aug. 12 about the white nationalist Unite the Right rally. He said he started hearing people associating Charlottesville with Nazis and hatred.
Charlottesville recovery concert packs Scott Stadium with star studded performances
But for Matthews, he said Charlottesville is still the place that took him in and is still a good place full of hope.
He then introduced Susan Bro, mother of Heather Heyer, who was killed while counter-protesting the Aug. 12 rally. Bro said continuing her daughter's social justice work makes her death not be in vain.
"Tonight, sing your hearts out and fill the void of those lost," Bro said, just before Cage the Elephant took the stage.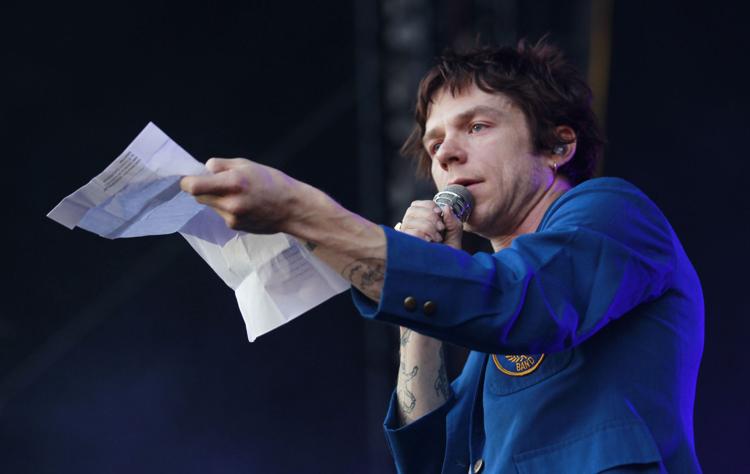 Matt Shultz, frontman for Cage the Elephant, said before performing the last song of their set: "Hate begat hate, but love begat love. So just love."
Pharrell Williams came on next, only to introduce a surprise guest, Coldplay.
Frontman Chris Martin began to play the piano as guitarist Johnny Buckland joined him for a short set.
"We're so happy to be here," Martin said.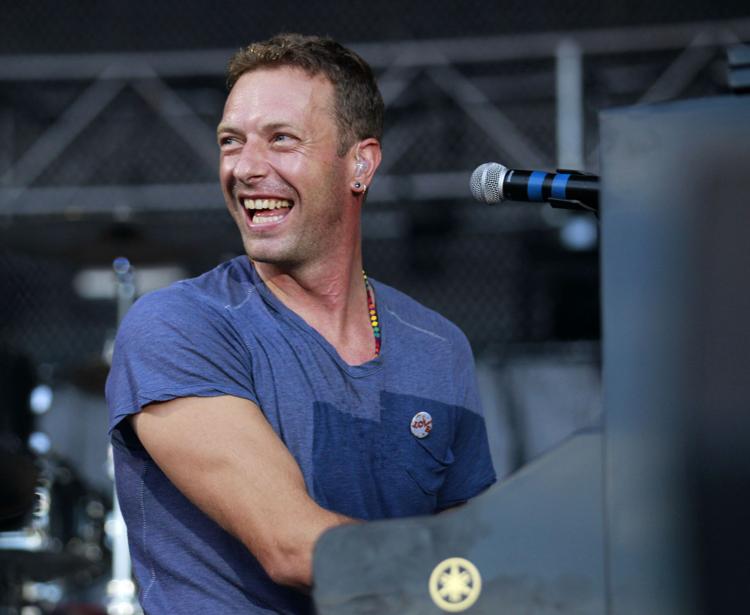 The two played a few of Coldplay's hits, including "Viva la Vida."
As the sun was going down, Matthews then welcomed The Roots to the stage.
Black Thought, the vocalist for the band, introduced their track from the "Detroit" movie soundtrack titled, "It Ain't Fair (feat. Bilal)." He described it as a song about equal rights, civil rights, equality and that people are still fighting for these rights today.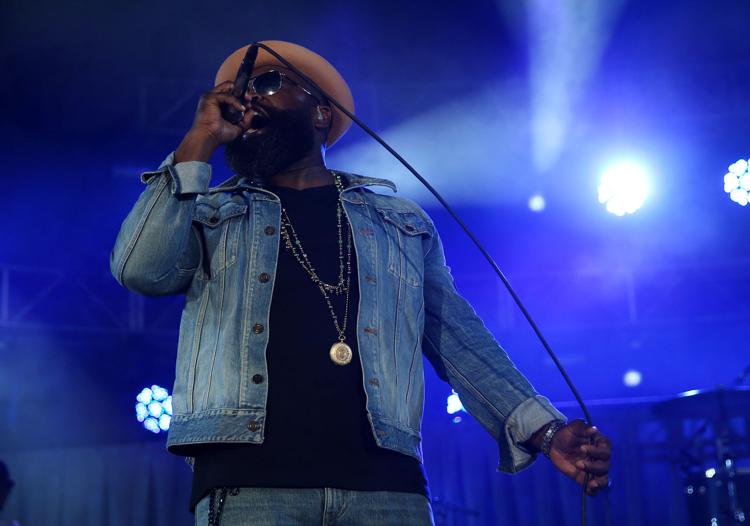 People came a few weeks ago "to show their side," singer Bilal said, referring to the white nationalists and showing a hateful view of America. "Now it's our turn."
Brittany Howard from Alabama Shakes then performed a couple of songs with The Roots.
Black Thought then brought Pharrell back out.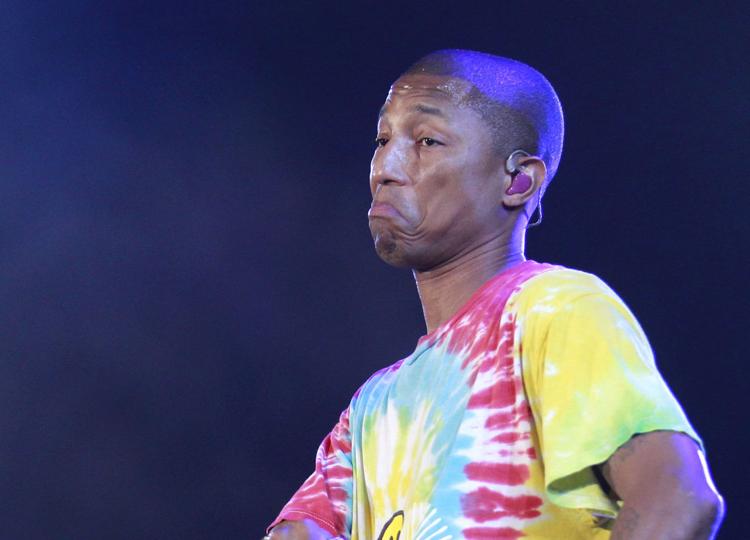 "This is Virginia," Pharrell said about others trying to divide the people.
"They thought that they could mobilize, come to this campus and separate us. They thought that they could separate us," he said before performing "Freedom."
The Virginia Beach native then segued into "Happy," relying on the crowd to sing along for parts of the song.
Pharrell introduced country singer Chris Stapleton as "one of the greatest Southern voices." Stapleton started his set with the track "Sometimes I Cry."
"Thank you for allowing us to be a part of this tonight — Charlottesville is a very special place to us," Stapleton said.
Stapleton's second song, "Broken Halos," was accompanied by thousands of illuminated cellphones swaying to the rhythm.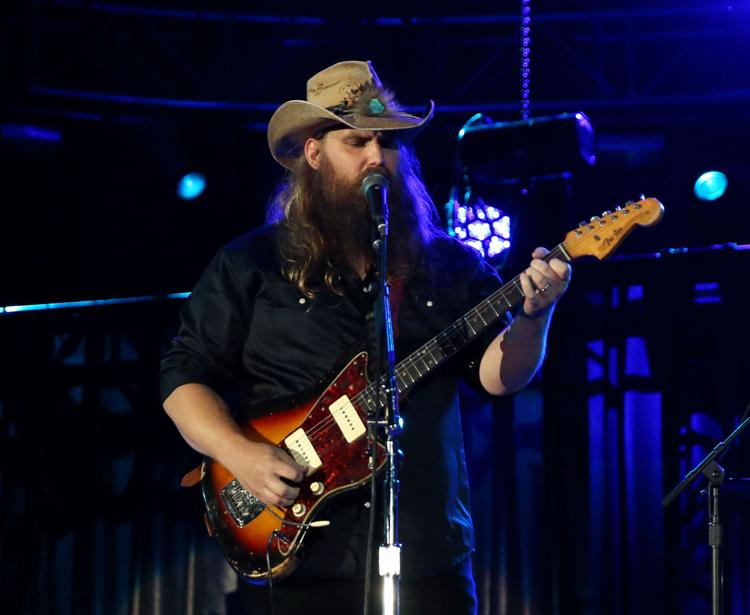 "Virginia is for lovers, and so is this song," Stapleton said before performing "Tennessee Whiskey."
Ariana Grande, who took the stage after Stapleton, had arrived in Charlottesville just days after she wrapped up a show in Hong Kong.
"I want to thank you guys for having me and I want to thank you guys" for coming together tonight, Grande said toward the beginning of her set. "Keep using your voices and making this a safer space for each other ... and let's have a good-ass time tonight."
Grande's set list included hits "Dangerous Woman" and "Side to Side" before she introduced Justin Timberlake.
"Virginia, we're going to have a good time tonight," Timberlake said as he began to perform "Drink You Away," followed by "Suit and Tie."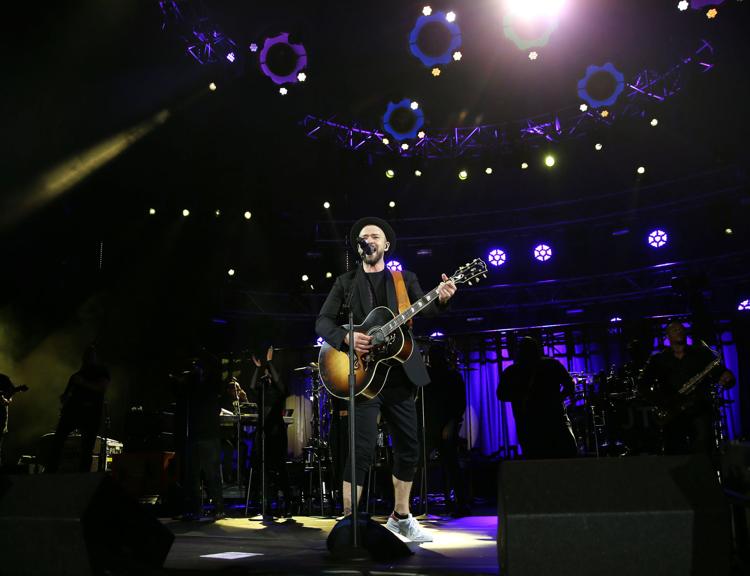 "Turn the house lights on let's get a good look at these people," Timberlake said during a break between songs. The lights revealed people packed into the stadium seats and covering nearly half the field in front of the stage. 
Timberlake told the crowd that 15 or 20 years from now, his son, Silas, 2, will look back with pride at the concert.
"So give yourselves a round of applause for making history," he said "This is what unity does."
Dave Matthews Band, the hosts of the concert, took the stage as the final act. Matthews said he was amazed that the concert could draw so many people in just a month. 
"It's kind of crazy going on stage after having such a loaded show," he said. 
Matthews capped the evening with the final special guest of the night: Stevie Wonder.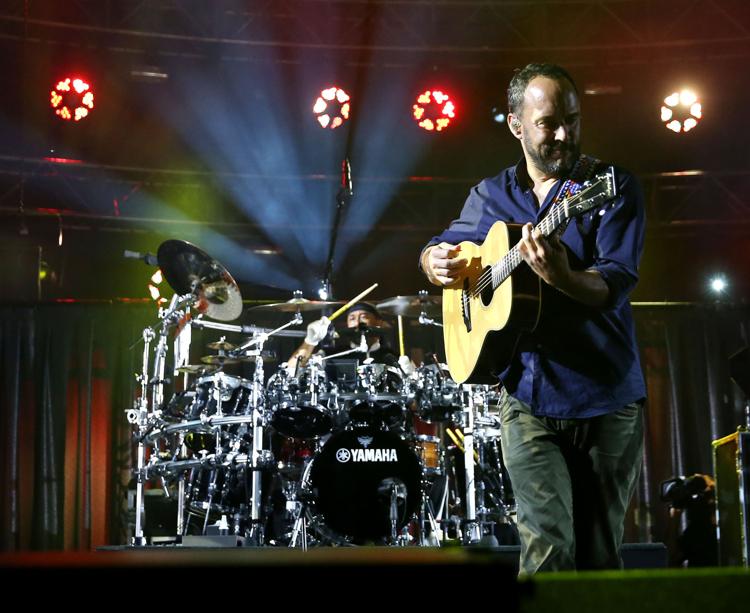 "This is truly the example that love can win," Wonder said, standing beside Matthews. 
Wonder, whose career has spanned six decades, spoke briefly about the injustices, hatred and violence he has witnessed in his lifetime.
"I've seen hate marching down the streets as cries for equality," he said. "If I can see it, damn it, then I know you can see it."
And as Wonder wrapped up his speech, he invoked the image of former San Francisco 49ers quarterback Colin Kaepernick and other sports figures who have refused to stand for the National Anthem.
In the spirit of that protest — and in defiance of recent comments made by President Donald Trump against the protests — Wonder and Matthews took a knee on stage. 
"And now, I take a knee for America … and two knees for our world, amen," Wonder said. 
He and Dave Matthews Band then played a cover of John Lennon's "Imagine," followed by Wonder's own hit "Superstition."
Tickets to the concert were free, but donations were encouraged. Those donations will benefit victims of the August violence, as well as first responders.
While the concert had been widely anticipated, many in the area felt frustrated with the ticketing process, which was done on a lottery basis. Priority was given to people with Charlottesville and Albemarle County addresses, as well anyone affiliated with UVa.
After the initial drawing, thousands of additional tickets were released, resulting in people waiting in lines for hours to claim one. According to UVa's Board of Visitors, 177,000 ticket requests were made.
The concert was livestreamed for free.
Solidarity Charlottesville on Sunday rebuked the concert, calling it a show of false unity.
According to a news release from the group, fliers and signs were posted outside Scott Stadium, declaring "No Unity Without Justice."
A video the group released Sunday says, "Community healing shouldn't be led by those who failed the community — Mayor Mike Signer, the City Council, [Police] Chief Al Thomas, UVa President Teresa Sullivan and many others," the release said.