They've been persecuted, ignored, had their identity altered and their existence denied, but descendants of those who greeted the first American immigrants are alive and well and living in Central Virginia.
And now they have federal recognition to prove it.
"It's nice that after we've been here for 10,000 years, they finally admit we exist," laughed Dean Branham, chief of the Amherst County-based Monacan Indian Nation. "I wish they had done it sooner, but I also thought it wouldn't happen in our lifetime."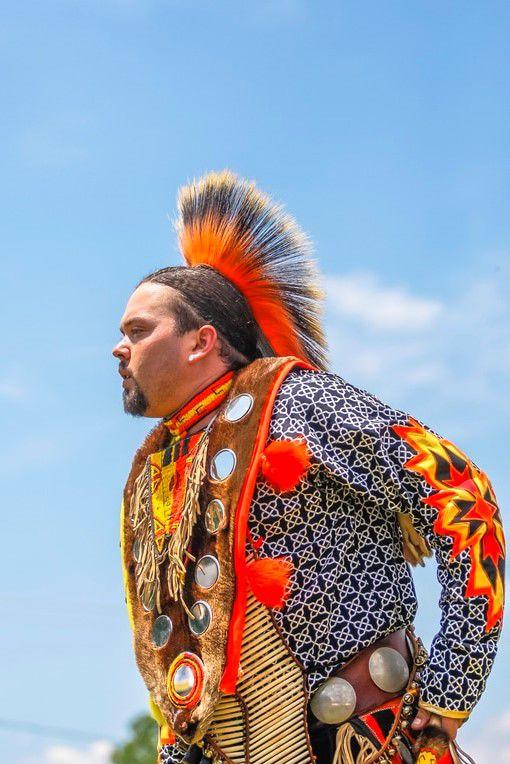 President Donald Trump this year signed into law the Thomasina E. Jordan Indian Tribes of Virginia Federal Recognition Act that added six Virginia tribes to the more than 500 recognized across the country.
The recognition gives the tribes the right to self-governance, access to programs through the U.S. Bureau of Indian Affairs and the right to apply for a variety of grants, educational programs and health care programs.
The law recognizes the Chickahominy, Eastern Chickahominy, Upper Mattaponi, Rappahannock and Nansemond tribes, as well as Central Virginia's original residents.
"We have the right and the opportunity to apply for grants, but you have to qualify and there is a lot of competition, as there are now 573 federally recognized tribes," Branham said. "Bottom line is that there are no checks in the mail. No one is getting paid. We will continue to live our everyday lives, but now we have recognition that we are who we are."
The law allowed the Virginia tribes to circumvent the lengthy and complicated U.S. Bureau of Indian Affairs recognition process.
The state's tribes could not meet those requirements due to courthouse fires during the Civil War that destroyed legal documents and Virginia race laws from slavery to the mid-20th century that classified Native Americans not living on reservations as "colored."
"There is something profoundly upside down about having to prove you exist when you are not just here, but you were here when everyone else showed up 500 years ago," said Karenne Wood, a member of the Monacan tribe and director of the Virginia Indian Heritage Program at Virginia Foundation for the Humanities.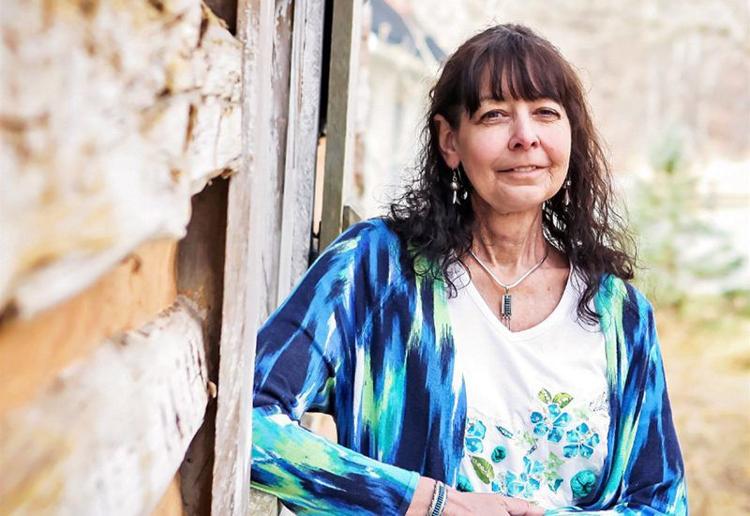 "We've been cast as an abstract for so long that people don't recognize us. As children, we heard that our ancestors were savages, and as older people, we hear that we died out hundreds of years ago," she said. "Some people think that if you aren't wearing leather clothes, you're not an Indian. This is recognition that we exist."
Branham said the recognition may not provide much to the tribal members now, but it could make a difference in the future.
"It opens doors and opportunities for the children to have a better shot at an education, to get housing and health care for senior citizens," he said. "We've been fighting for recognition by the U.S. government to help our families down the road."
There are more than 2,000 members of the Monacan Nation, which has its spiritual home in the Bear Mountain area of Amherst County and once populated Central Virginia from the Blue Ridge Mountains to Richmond.
In 1607, English settlers mentioned a large Monacan town they called Rassawek near Point of Fork, the confluence of the James and Rivanna rivers near modern-day Columbia in Fluvanna County.
The tribe had numerous burial mounds in the area from Louisa County to Lynchburg, including one in Albemarle County that was excavated by Thomas Jefferson.
In a 1918 piece published in the William and Mary Quarterly, researcher David I. Bushnell Jr. noted that most of Virginia's white society believed the Monacans had ceased to be a tribe sometime before 1700.
But he pointed out that burial mounds in Albemarle and Louisa counties had visitors through the 1700s and into the 1900s.
"It is evident that descendants of the ancient Monacan were living in Virginia and still retained knowledge of their ancient settlements," Bushnell wrote. "At the present time [1918], there are living along the foot of the Blue Ridge in Amherst a number of families who possess Indian features."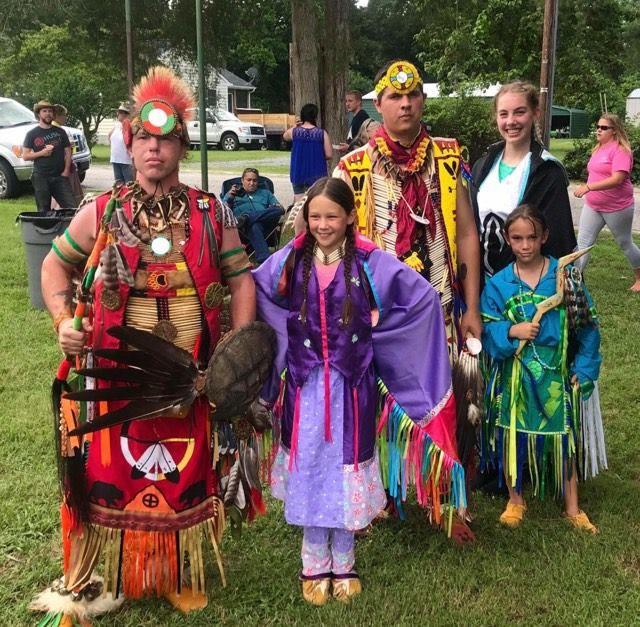 The Monacans have been at Bear Mountain for hundreds of years, but it has not always been easy.
Likely descended from the Tutelo and Saponi tribes, the ancestors of the present-day Monacans moved to Amherst by the 1750s. At that time, Native Americans were considered on the same classification as free blacks and mulattos — people of color who were not allowed by law to marry, mix or testify in court against white Christian people.
Some historians believe that through the 1820s and 1830s, many Virginia Indians officially listed their race as "colored" or mulatto to avoid forced removal. Others signed on as "free colored" before the Civil War during enforcement of runaway slave laws.
After the Civil War, it got no better. In the 1920s, Walter A. Plecker, director of the Virginia Bureau of Vital Statistics and a promoter of eugenics, wrote racial purity laws that created two legal races in Virginia: white and colored.
For nearly 10 years, the courts, the legislature and Plecker grappled with insistence from Virginia Indians that they were a separate race. The legislature finally reached a compromise, but it did the Monacans no good.
 "Members of Indian tribes living on reservations allotted them by the Commonwealth of Virginia, having one-fourth or more Indian blood and less than one-sixteenth of Negro blood, shall be deemed tribal Indians so long as they are domiciled on said reservations," the compromise read.
Although Monacans had for nearly 200 years based their community around Bear Mountain, they did not have a state-recognized reservation, and were therefore required to register their racial status on state forms as colored.
The state laws prevented marriages between whites and colored people and the social mixing of the classifications. It also kept Native Americans out of public schools until 1963's Supreme Court-forced desegregation because schools were designated for white or colored students. The Episcopal Church operated a school with grades one through seven at Bear Mountain for the local Monacans.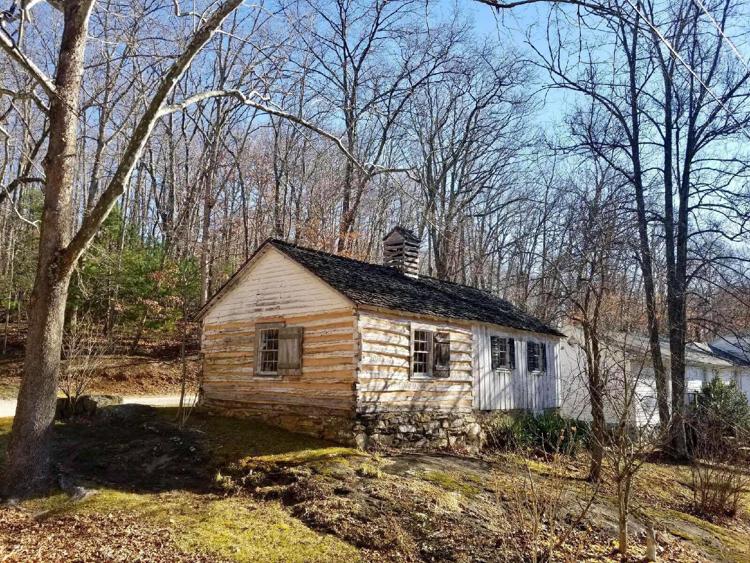 The roadblocks to recognition divided the community, with some Monacans moving to Maryland, Tennessee and West Virginia through the 20th century to avoid the state-sanctioned racism. But Branham said that as the 20th century passed into the 21st, things improved for the tribe.
"It's changed a lot, and I've seen it change. It was bad when I went to school [in the 1960s], but it has changed for the better. Yes, there are still people who aren't going to believe any different about us than they have for hundreds of years, but it's better," Branham said.
"We had many people move away to avoid the racism and others passed into white society and lived a white life," Branham said. "It was something our parents and grandparents didn't talk much about. They were treated so unfairly, but they are the ones who should get the credit because they are the ones who pressed on and fought to preserve who they were. They are why we are a tribe today."
Branham said he hopes Monacans and other Native Americans in the state, even those whose families moved away, will embrace their heritage.
"Be proud of who you are. Tell people who you are and don't be ashamed of it," he said. "Keep it going. Tell people you're Monacan. Tell people you're Indian. The more people who know we're out there, that you're out there, the better it is for all of us."