Be prepared for dramatic weather changes across Virginia on Halloween night.
A line of storms containing damaging winds and heavy rain – and possibly a few tornadoes – will sweep from west to east across the state this afternoon and evening.
Some storms will be strong enough to down trees, loose decorations and power lines around central Virginia.
• At 3:12 p.m., the National Weather Service posted a tornado watch for metro Richmond until 11 p.m. A watch means conditions are favorable for tornadoes to form in and near the region over the next several hours. There is no imminent storm threat for Richmond at this time, and probably not until after 8 p.m.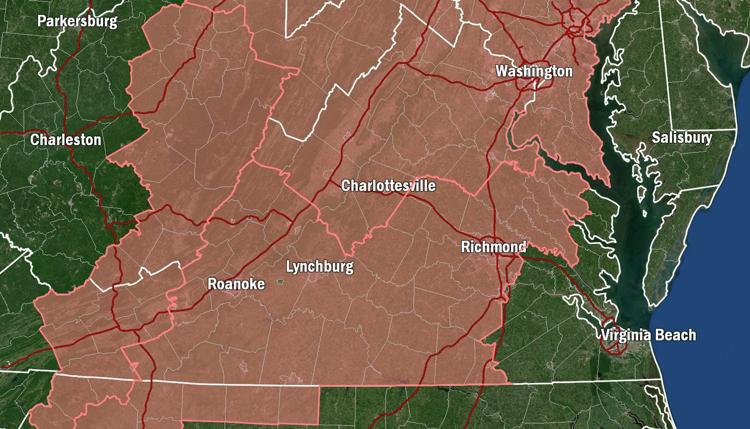 • Much of the rest of the state is also under a tornado watch for the next several hours, including Fredericksburg, the Washington area, Charlottesville, the Shenandoah Valley, Farmville, Emporia, Danville, Lynchburg, Roanoke and Blacksburg. If you have plans to travel, make sure you're able to receive and heed weather alerts.
• At 3:30 p.m., the line of severe storms stretched from Elkins, W. Va. to Greenville, S.C., moving east and northeast at 45 to 60 mph. Scattered showers north of Roanoke and west of Charlottesville were not yet showing signs of turning severe. Dry and variably cloudy weather continued across central Virginia.
• The unseasonably warm, humid and breezy conditions already in place will provide extra fuel for storms later on. As a result, there's higher confidence that a widespread area will see a wind damage threat as the squall line pushes east.
• The squall line is still on track to arrive in metro Richmond during the mid-evening hours, but there's a possibility that isolated severe storms could develop in advance of it during the late afternoon and early evening.
• Storms will have a very fast forward speed of 60 to 70 mph. Pay attention to warnings so you can finish trick-or-treating and head inside before conditions go downhill.
Check this story for more updates this afternoon and evening.
Storms are most likely to arrive in metro Richmond between 8 p.m. and 10 p.m.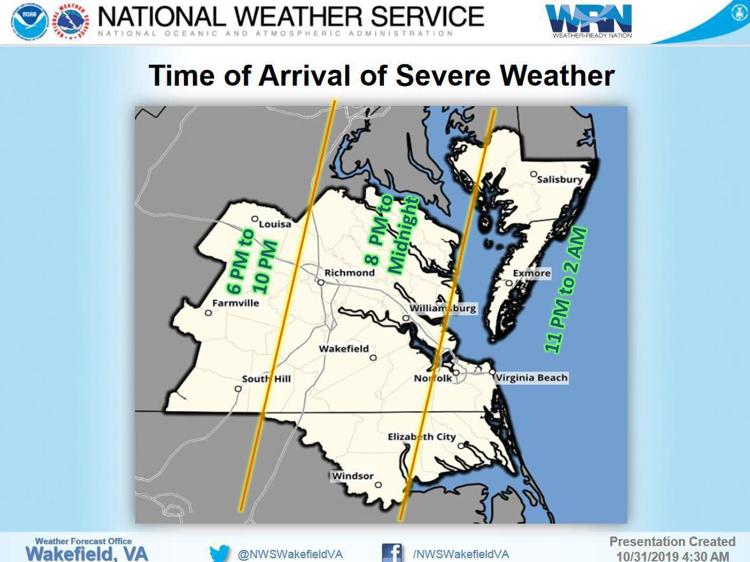 With the exception of hit-or-miss showers and storms, dry weather should hold out for the early evening (6 to 8 p.m.). Then, be ready for a rapid change around midevening.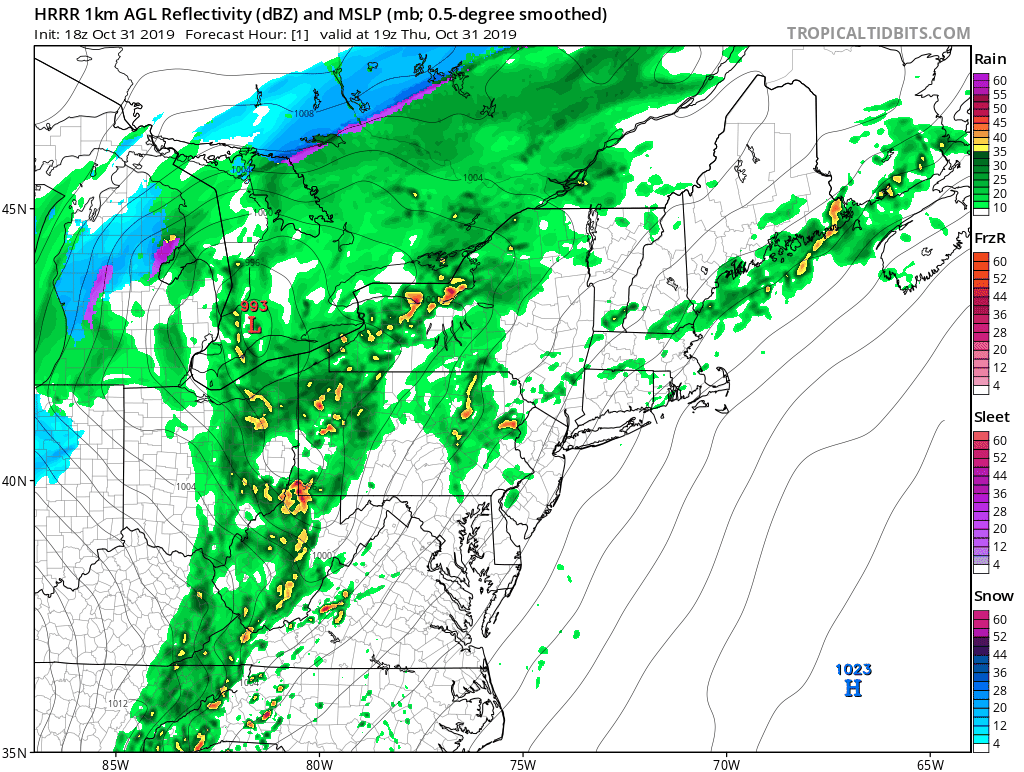 It will be a good idea to check the weather before heading out in case that line of storms moves faster, and stay aware of any warnings that may be issued.
Farther east in Tidewater, the worst weather will hold off until around midnight or the early morning hours of Friday.
Damaging wind will be the most widespread concern, but a few tornadoes can't be ruled out somewhere in the Piedmont region. These storms may produce little or no lightning, but that could also be a hazard for anyone caught outside.
As of Thursday morning, the National Weather Service's Storm Prediction Center predicted an "enhanced" risk of severe storms across Virginia's Piedmont region, or a 3 on their 0-5 scale.
That's a relatively high storm potential for this time of year.
Severe weather chances diminish farther east across Tidewater, as the storms are expected to weaken later in the night.
Poorly drained and low-lying areas could also see minor flooding, though the rain will be too brief to cause major flooding concerns.
Conditions will already be breezy ahead of the storms and will stay blustery after they depart.
During the evening, expect a warm wind from the south gusting to 30 mph. Winds will shift to the west once the cold front passes, with gusts to 30 or 35 mph through the early hours of Friday.
The storms will also bring a sharp drop in temperatures, from lower to mid-70s in the early evening to 50s by midnight. Temperatures could fall by 15 degrees in one hour as the storms pass.
Showers will taper before daybreak.