We're glad you're interested in All Access! If you're already a 7-day subscriber, please follow the steps below to activate your complementary digital subscription to unlock the full potential of your subscription to The News Virginian. If you're new and interested in a subscription, click here to see all of our subscription options.
Click on the 'MANAGE SUBSCRIPTION' button near the top left of the NewsVirginian.com header.

Never managed your account online before? Click on the 'Enroll' button on the right side of the page.

Use the fields to look up your subscriber account. You do not need to have your account number to find your account.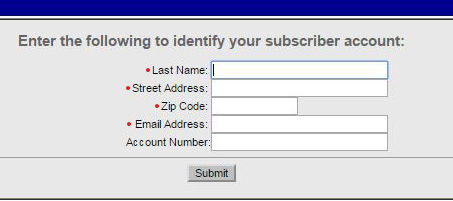 Set up your account's login information and security question then click on the register button.

You will be logged in to your user account management page. Next click on "Change My Product" at the bottom of the menu on the left of the page.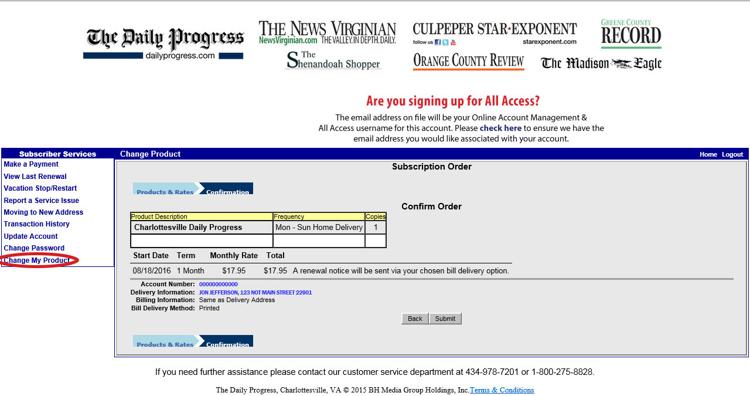 You will see your account management dashboard. Note that the email address on file will be used as your All Access username (use the link near the top of the page under "Are you signing up for All Access?" to check which address is on file if you aren't sure).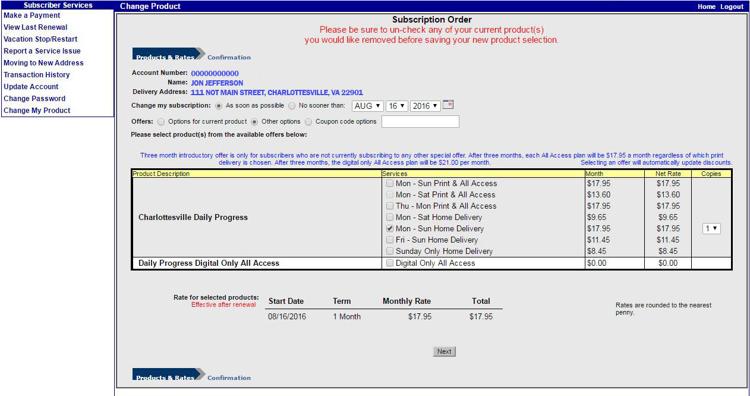 The box for "Mon-Sun Home Delivery" should already be checked (if not, please call customer service - 434-978-7201) When you're ready to upgrade, check the box for "Digital Only All Access - $0.00" then click the submit button below.

At this point, you will see a confirmation dialog box. Close the box and return to DailyProgress.com. Click on the account tab of the navigation bar, and select 'Log In.' Use the credentials that you set up for account management earlier to log in. If you're unable to log in, call customer service - (434) 978-7201.