There's a line drawn in the history of Nelson County — what happened before Hurricane Camille and what came after.
Camille, one of only three category 5 hurricanes to hit the U.S. in the 20th century, never really was supposed to come to Central Virginia. Families in Nelson County went to sleep on Aug. 19, 1969, thinking the patter of rain on roof tops was nothing more than a late summer shower to add to an already wet season.
They had no idea that rain would intensify in the early-morning hours, becoming a monster of a storm that dropped more than 27 inches of rain in less than eight hours in parts of the county.
Tiny creeks turned into raging rivers that swept away homes and family. The earth liquefied and slid from its perches in the Blue Ridge mountains, demolishing everything in its wake.
"[Camille] was so violent an occurrence, you were either killed or you were fine," said Barlow Delk, who helped to search for victims. "In most disasters, it's 20 to 1, the number of injured to the number killed, and this was probably the exact opposite. Either you were in the path of this or you weren't. You either got out from the path or you didn't. …"
By the time the water receded, 125 people were dead. The bodies of 33 of those people were never found; eight people were never identified.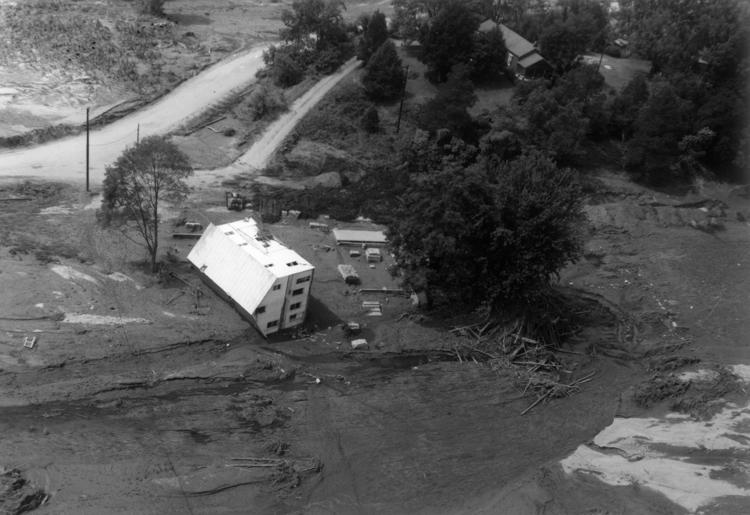 Parts of the county, such as Davis Creek, suffered a particularly savage blow. That night, 51 people in that community alone died; 22 came from the same family.
Sides of mountains crashed down into the valleys of Massies Mill, creating a dam of debris that would break and release a surge of water before the process repeated again. Entire houses were swept from their foundations, leaving nothing behind but concrete slabs.
"Every gully, every little valley, every low spot in the mountain had been washed out as if some giant claw had grabbed hold of it and pulled everything out of it," wrote retired Virginia State Trooper Ed Tinsley in a journal he kept as he worked to help disaster victims.
"This was washed all the way down to solid rock. Everything gone!! And all this built up going down the mountain to the streams and rivers and on to the larger rivers. It carried everything with it … highways, roads, people, houses, cars, trucks."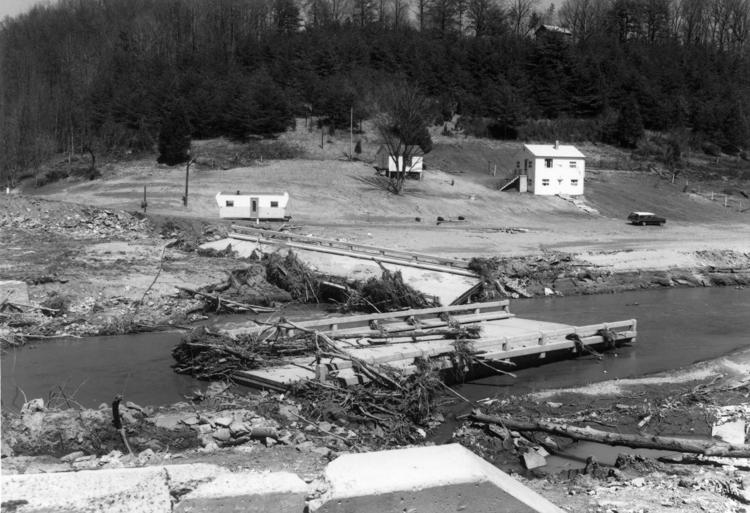 Once the waters receded, Nelson County residents and those in surrounding counties set to work immediately to help their neighbors recover and rebuild.
The Mennonite Disaster Service, organized in 1950 to help victims of disaster, sent as many as 150 people from as far away as Canada, according to Oakland — The Nelson County Museum of History. These crews helped clean up and rebuild in the year that followed the storm. It is estimated the Mennonites put 18,500 hours into helping Nelson County recover.
Trailer parks were set up to provide temporary housing, and it was estimated that half of all Virginia Department of Transportation equipment was sent to Nelson County to rebuild roads seemingly severed at every bridge or culvert.
Houses were rebuilt, roads repaired, families found a new normal. Time marched on.
But 50 years later, scars still remain.
"And that impact carries on for a couple generations. That is a traumatic experience that is felt for generations afterward," said Debbie Harvey, chairwoman of the Camille Commemoration Committee. "That is an important part of looking back and remembering. Sometime with traumatic incidents like this, you don't realize the lasting impact that it can have on people and family relationships."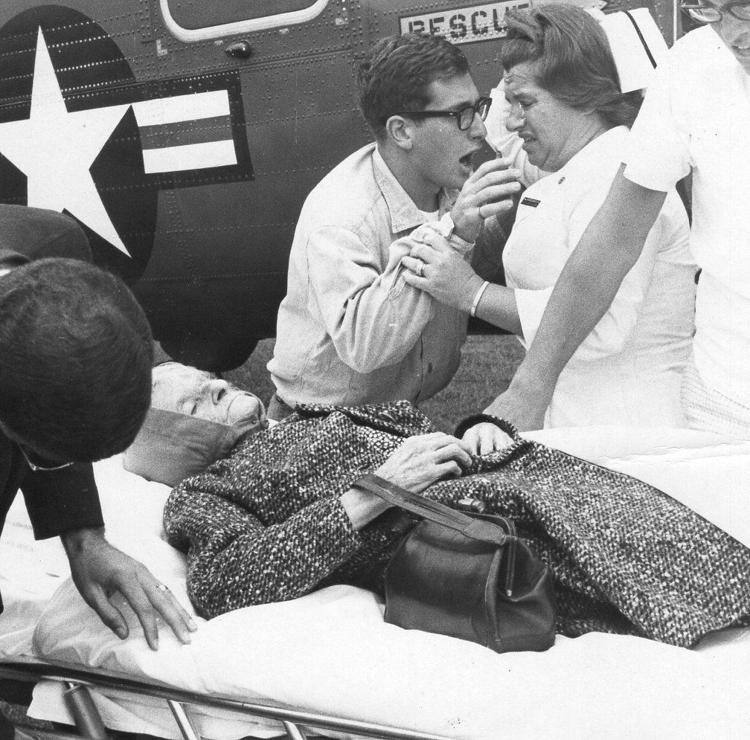 A series of stories of survival and of communities banding together to recover and rebuild will be available on NewsAdvance.com daily leading up to the anniversary of Hurricane Camille's  devastating blow to Nelson County. 
As the 50th anniversary of the disaster approaches, we want to record, preserve and share this piece of our history.