Virginia's 25th House District is among the races without an incumbent after Del. Steve Landes, R-Weyers Cave, announced he would not seek re-election. Instead, the long-sitting delegate is running for the office of Augusta County clerk of court.
In Landes' absence, Republican Chris Runion, a small-business owner and farmer, is seeking the seat. His campaign has focused on health care, education and agriculture. He has highlighted his experience on such boards as the Rockingham County Planning Commission.
On the Democratic ticket is Jennifer Kitchen, a community organizer who has focused her campaign on rural voters. She helped to found Rural Groundgame as a way for Democrats in reliably red districts to share resources and staff.
Among Kitchen's campaign issues are expanding broadband access to rural communities and ratifying the Equal Rights Amendment.
Also running for the seat is Janice Allen, an independent candidate from Rockingham County who previously has mounted two unsuccessful congressional challenges.
The 25th District covers the Crozet and Ivy areas of Albemarle County, plus portions of Augusta and Rockingham counties.
Chris Runion
» Age: 61
» Political Party: Republican Party
» Hometown: Born and Raised in the Shenandoah Valley.
» Education: Virginia Tech. Accounting Degree. James Madison University MBA.
» Occupation: President of Eddie Edwards Signs
» Experience: Past District Governor of Rotary, Farm Bureau, Member, NFIB State Leadership Council, Active member of the Greater Augusta Chamber, Former President, Harrisonburg-Rockingham Chamber of Commerce, Former Member & Chairman, Rockingham County Planning Commission, Chairman, Shenandoah Valley Economic Education, Board Member, Rockingham Insurance, Board Member, Farmers & Merchants Bank (F&M Bank)
» Personal: My brothers and I grew up on a poultry farm in the Shenandoah Valley. My parents worked hard and instilled that work ethic into us. We worked our way through high school to save up for college.I went to Virginia Tech and graduated with an accounting degree shortly after that, Jennifer and I got married. In the early 1980's we settled in Bridgewater, I started working in the poultry industry, Jennifer went to work as a public school teacher and we started our family. In 1991 Jennifer and I purchased Eddie Edwards Signs. Our team took a company of four people when we purchased it in 1991 and have expanded it to thirty-one employees.
QUESTIONS
» What makes you best suited for the job? I have had a lifetime of community involvement in the valley. I grew up on a poultry farm. My first job was at a large agro-business where I worked for 11 years. We became small business owners. And I've served in a number of leadership roles in the community, rotary governor, president of the local chamber, the hospital foundation, mentored new small business owners. I worked with my friends and neighbors to make a positive difference in our community.
» If elected, what would be your focus? Agriculture, Education, Mental Health.
» What is the biggest challenge Augusta County is facing and how would you address it? The support and promotion of fiscally responsible economic expansion policies. Continue collaboration
between the County officials and State legislature to achieve continued progress growing our economy to
support education, human services, and other needs of our community. Expansion of broadband services,
continued emphasis on effective career and technical education as well as providing a robust adult
educational opportunities are significant drivers to the success of our local economy.
» Any additional comments? I would like to ask the reader for their vote on Nov. 5th, 2019.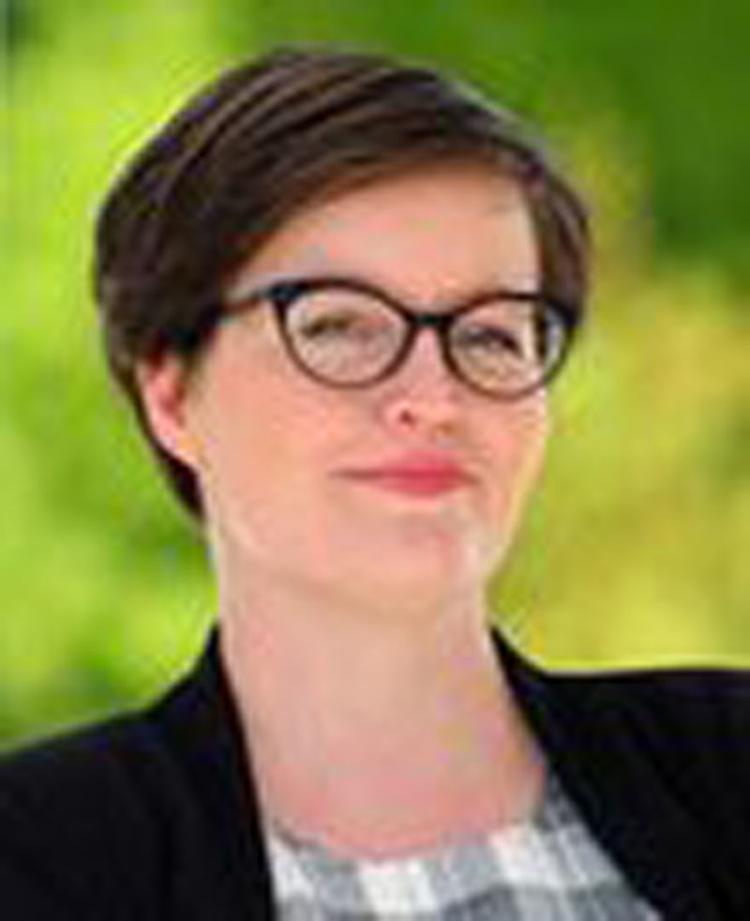 Jennifer Kitchen
» Age: 38
» Political Party: Democratic
» Hometown: Fishersville
» Education: Some college, I graduated from Massage Therapy school
» Occupation: Former massage therapist (I left my practice after being diagnosed with fibromyalgia) I am currently a community organizer
» Experience: I have years of community organizing experience and facilitating community conversations around complicated issues with the goal of compromise in working toward a solution.
» Personal: My husband Jeff and I have been together for 18 years and we have two children ages 9 and 11.
QUESTIONS
» What makes you best suited for the job? I have been working within the community for years facilitating conversations and getting to know people and the issues that matter to people living in the district. I am an Augusta County native and have lived my entire life with the reality that rural Virginia is an afterthought when it comes to Richmond. I am looking to take my experience as a facilitator of ideas and energy to be a champion for rural Virginia and get our needs prioritized. The legislature has to be willing to invest in our communities if we are to succeed. When rural Virginia succeeds the whole Commonwealth benefits.
» If elected, what would be your focus? Rural infrastructure — including broadband internet access and addressing our need for affordable quality healthcare providers in our rural communities. We also need to work to prioritize the most vulnerable and marginalized members of our communities. We need to get rid of waiver wait lists and make sure the 13,000 individuals currently on developmental disability waiver lists receive the services they need to live full and dignified lives within our communities.
» What is the biggest challenge Augusta County is facing and how would you address it? Augusta County is facing quite a few challenges right now, from funding infrastructure projects to developing a plan to implement broadband internet service for County residents. We are also facing the issue of having a board of supervisors that do not act with a level of transparency that serves well the people who elected them to office. We need to work to make sure that while we grow our community and bring jobs to the area that we strive to protect the natural resources we are so fortunate to have. In endorsing the Green New Deal Virginia (which is NOT the same as the national Green New Deal) I am committed to bringing green energy jobs to the valley and working to implement green infrastructure solutions to address our needs.
» Any additional comments? I look forward to working to serve every person living in the 25th district and to bring ideas to the General Assembly that will work to prioritized rural Virginia in a way we ALL deserve.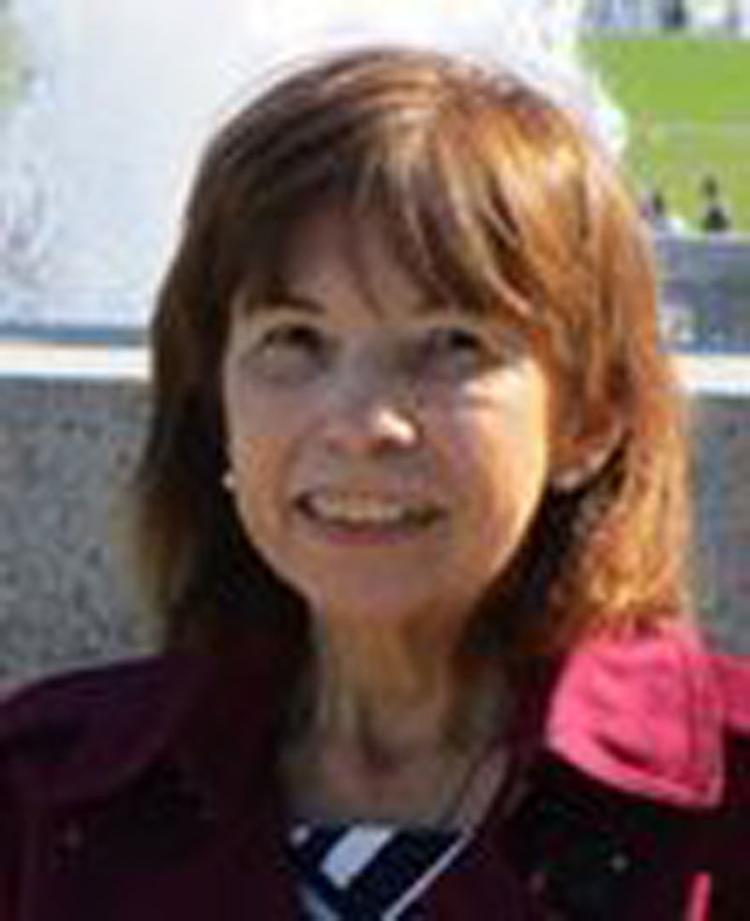 Janice Allen
» Age: 67
» Political Party: Independent (Supports President Trump's platform, including pro-life, plus fight against foreclosures and bank deceitfulness, and college student loan indebtedness – President Trump just forgave college student loans for the disabled, we must do this for all. If we could bail out Wall Street, big business and the automotive industry during 2008 which cost us 29 trillion dollars, we can do this. There is more I can write on this subject!)
» Hometown: Harrisonburg. I am the only candidate born, raised and educated in the district, with 8-9 generations.
» Education: Graduate of Turner Ashby High School. Attended Bridgewater College, transferred to Emory and Henry College with Bachelors in International Relations/Political Science and History. Graduate of Virginia Tech with a Masters in Urban Planning. Masters in Professional Creative Writing from the University of Virginia. Attended numerous theological institutions including Wesley Theological; Bible College and Seminary; Spertus Institute of Jewish Studies with a Masters in Divinity and a Ph.D. in Theology. I also have a Real Estate Broker's license.
» Occupation: Real Estate and author.
» Experience: I was one of the first Comprehensive Planners in Rockingham County and wrote the first Comprehensive Plan for the town of Bridgewater. I assisted with the plans for the towns of Grottoes and Mt. Crawford. I worked as an Urban Planner and Transportation Planner for Fairfax County and Urban Planner for the City of Fairfax.
I also worked as a Computer Systems Analyst for the Fairfax County Housing Authority. Over the years I have programed in Cobol, Fortran, SPSS, SAS and in Basic.
I worked as a Community Needs Assessment Project Director with Northern Virginia Community College and sold commercial and residential real estate around Dulles Airport.
I have owned and operated my own property management company in Rockingham County. In recent years, I have worked inspecting houses which have been foreclosed on, and thus have learned first-hand what is wrong with the mortgage industry and want to fight against this deceitfulness.
I have written several books, including The Rebbe's Gift, which is about the Germans and Swiss who settled in this district that I am running in, including the Hessian soldiers who were housed in the Albemarle County Barracks during the 1700's, covering the birthing of this nation and the American Revolutionary period. My next book will be a continuation on the Civil War period in this district.
QUESTIONS
» What makes you best suited for the job? I am the most connected to this district and have more life and work experiences, and education.
» If elected, what would be your focus? One of my top issues will be preserving our nation's history and our heritage. As my book focuses on history in this district, I will also work hard towards preserving our states history and our heritage, including that connected with the American Revolutionary War, the Civil War, historical sites and buildings, and in the preservation of our cemeteries.
I will fight towards eradicating drugs, opioids usages and bring to justice those who misuse the system for the financial betterment of themselves, while those who fall victim suffer in the end, many becoming suicidal. This issue is personal to me due to the loss of a family member with prescribed medicines by a doctor which included opioid usage, leading to her death.
Education is paramount. The SOLs need to be abolished. Students, teachers and administrators have suffered enough. Stress is paramount in the school systems. As for college students and student loan indebtedness, there are a reported 44 million individuals who are victim to loan repayment programs, and, in most cases, the payment amounts are beyond their ability to pay. This amounts to a total of 1.5 trillion dollars owed. Something needs to be done. When I ran for U. S. Congress in 2008, I said no to the bailout of Wall Street, big business and the automotive industry, which amounted to 29 trillion dollars in our federal government bailing them out. If we can bail out them, we should come to terms and bail out those with student loans. President Trump recently forgave the student loans to the disabled. He needs to take this one step further. Most of the 44 million individuals cannot afford to buy houses. This will affect our housing industry in the future. The market will stagnate. It is a known fact when the construction industry is moving upward, so does the economy. Let's work out a way to give these individuals a way to home purchases. My hope is that each state can come together and make this happen.
Foreclosures are also an issue. This may be considered a more national issue, but there are state foreclosures as well. Case in point: the University of Virginia Hospital is known to foreclose on patient's homes who cannot afford to pay their hospital bills. We need to clamp down on this situation.
» What is the biggest challenge Augusta County is facing and how would you address it?
The biggest challenge is that the current leadership support themselves, and their decisions are based on what they want, not what the people want.
I saw this first hand when I discovered the Kersh family cemetery had been demolished last year. The iron rod fencing had been removed, all the trees pulled out, all the small tombstones removed, then they added 2 feet of dirt on top, now tall weeds, surrounded by chicken wire fencing. This cemetery is located on property now owned by the Shenandoah Valley Regional Airport. They made the decision to desecrate this cemetery, which dates back to the late 1700's. I contacted the officials and they turned their heads away to this, which included those in the legal field and the police force. They said the Airport did no wrong. That is what prompted me to write about my ancestors in the book, The Rebbe's Gift.
» Any additional comments? I was born in raised in the real estate business. My father was a builder who fought at Normandy — Utah Beach, my mother was a seamstress.