According to the Centers for Disease Control, every year, approximately 790,000 Americans have a heart attack—that's a heart attack in the United States every 40 seconds. 
A heart attack occurs when a part of the heart muscle does not receive enough blood flow, and the more time that passes without treatment, the greater the damage will be.
"It is critical for people experiencing a heart attack to get care as quickly as possible, as there is a correlation between the time it takes a person to receive care and the amount of heart muscle saved that is exponential," said Dr. Ben Mathew, interventional cardiologist at Cardiovascular Associates of Charlottesville. "The first hour in particular is critical to getting that care, as the more time without care, the greater the damage."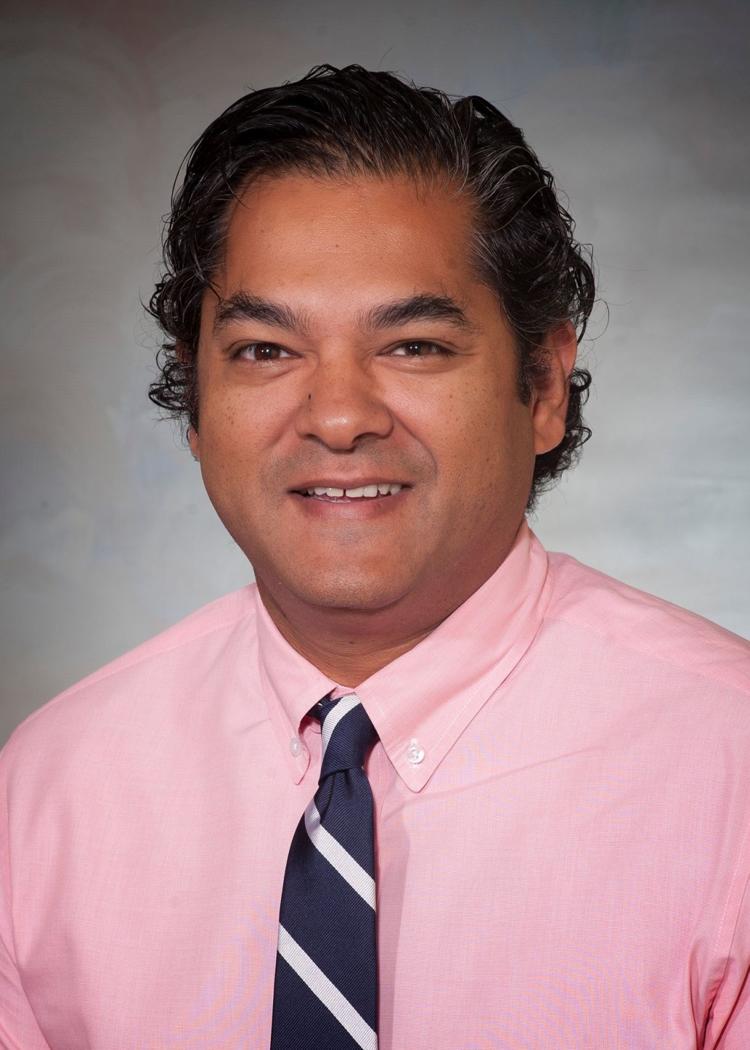 And that damage can be devastating, according to Dr. Mathew. There is a greater risk of death from the heart attack itself, of course, but there is an increased risk of heart failure the longer for a person to be treated.
"People who are treated in the appropriate timeframe live longer and are readmitted to the hospital less frequently," Dr. Mathew added.
To Get Fast Care, Call 9-1-1
To that end, Dr. Mathew says it is critical to call 9-1-1 when you or someone you are with is experiencing a heart attack.
"Even though it may seem like it would be faster to get to care by driving yourself, emergency services professionals are equipped to save your life. In the beginning of a heart attack, many patients experience an electrical anomaly in their heart. If that's the case, the EMS can deliver a lifesaving shock to correct that, which couldn't happen if you drove. In fact, that is often how heart attack victims die in the car on their way to the hospital," he noted.
When you call 9-1-1, paramedics come quickly and assess the situation. They take an EKG, which they then send to the hospital.
"When we receive an EKG demonstrating a heart attack, we quickly activate our STEMi team so everyone is in place. That allows the cardiologist to meet the patient as soon as he or she comes in, by passing the emergency room completely and moving straight to the cath lab," explained Dr. Mathew.
This procedure speeds up time to treatment significantly. In fact, Dr. Mathew recalled a case in which a patient was catheterized and treated within 10 minutes of arriving at Sentara Martha Jefferson Hospital.
In fact, door-to-balloon time is critical to effective heart attack treatment. This is defined as the amount of time it takes from the time a patient suffering a heart attack enters the emergency department to the time where we re-establish blood flow to the blocked vessel.
Nationwide, the standard for door-to-balloon time is 90 minutes; however, Sentara Martha Jefferson's goal is to achieve a door-to-balloon time of 60 minutes or less—a goal they reached in 2018 with a year-end average of 56 minutes and continue to improve on in 2019.
Know the Symptoms
The most common symptom of a heart attack is an acute feeling of intense pressure on the chest.
"Many people say they feel like an elephant is sitting on their chest," said Dr. Mathew.
While chest pain is the classic symptom of a heart attack, other kinds of symptoms can also occur, including:
Profuse sweating
Shortness of breath
Radiating pain in of the jaw, neck, shoulders, or arms
Heartburn-like symptoms
A sense of impending doom
It's important to note that for women, heart attacks often present differently than they do in men. In fact, it's not uncommon for women to have no chest symptoms at all, cardiologists say. Shortness of breath, indigestion-like pain or discomfort — often in the back, neck, shoulders, jaw or abdomen — nausea, vomiting and extreme fatigue can also represent symptoms of a heart attack.
---
If you think you are experiencing a heart attack, be safe, call 9-1-1 immediately.
Do not try to drive yourself to the Emergency Room.
Do you want to learn your risk of heart disease? Visit myheartage.info to find out your heart age.
---