Warren Craft doesn't know Thomas Tyner personally. But the former Virginia wide receiver scrolled back through the depths of his phone messages with his mother, past the photos and notes and everything else before opening a link to an article about Tyner, who, much like Craft, retired from football due to forces out of his control.
It's stories like these that remind Craft that he's not alone. His mother sent them to him all the time. Tyner was a former Oregon running back who left the sport because of debilitating injuries in 2016 before making a comeback and leaving the sport again in January. Craft, a month later, announced that five concussions were enough to end his once-promising football career.
Sitting in a dark on-campus apartment, lit only by early afternoon sunlight peering through the blinds, Craft is taking a break from packing before heading home. He's on his couch, looking back at the Tyner article and the others that his mom, Toni Brown, sent him over the past two years.
Many of them were like this one — stories he could relate to. Craft had never reached out to those players personally to trade stories with or confide in, but Craft took comfort in knowing they were out there. There were articles on concussions, on Chronic Traumatic Encephalopathy — CTE — on the risks that accompanied them.
At the time of Craft's first concussion five years ago, Brown hardly knew what the word meant and was oblivious to its potential severity. Now, she's self-educated on the subject and educating Craft in the process. She's also speaking out publicly in the hopes of educating others.
He's her only son, and she's the only parent consistently in his life. In Craft's phone, his mother is listed as "NUMBER 1." They're close, and they live for each other. So she takes it on herself to find articles, share them and hope the collective resonates in a meaningful way.
Tyner and Craft don't know each other. They likely never will. Their injuries are different, and so are the stories written about them. But Craft appreciates his story — because as he faces his own reality, his own athletic mortality, he knows it's not a burden all to himself.
"She wanted me to see that I wasn't the only one going through this," Craft said. "This problem has happened to many people before. … She wanted me to feel at ease. She knew I was going through a rough time and she knew I loved the sport."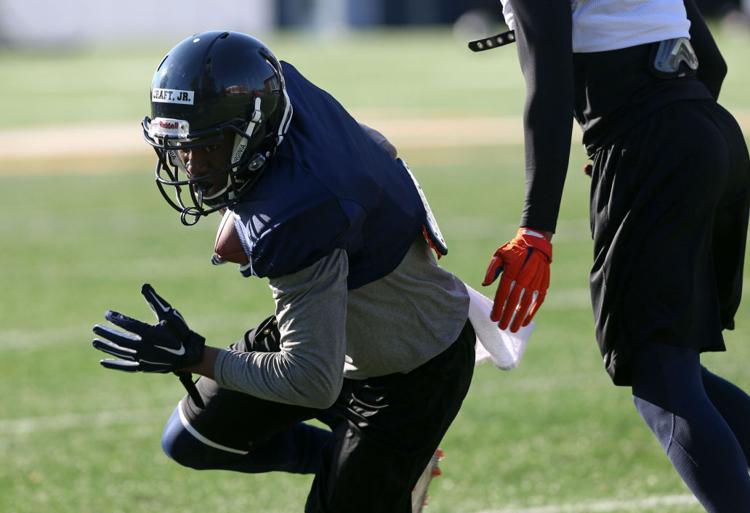 The first concussion for Craft came during his junior year at William Fleming High School in Roanoke. He was hit hard after a catch and was out for two weeks. It wasn't a bone-crushing, helmet-to-helmet hit, but his head hurt and he knew something was wrong.
The second concussion occurred during his senior year of high school. It came from a hit in practice. He was out two weeks again, but this time, Craft became more sensitive to light and noise.
The third concussion came during his freshman year at the University of Virginia. Unlike the first two, this one didn't occur after a hit. Craft started to feel symptomatic, and was diagnosed with a concussion. It came from a trigger he didn't even notice.
The fourth concussion was the biggest. It resulted from a helmet-to-helmet hit against Pittsburgh. Craft turned around, caught the ball and got hit by a safety. He immediately told the coaches he wasn't feeling right, and missed the rest of the season while suffering severe symptoms.
The fifth concussion was much like the third. It came during practice — Virginia had been careful to keep him out of many hitting drills, so it was unclear what triggered it. Craft asked coaches to go back and look at practice tape to see if anything could have been the cause, but it was, and still is, a mystery. He missed the rest of the season, his symptoms becoming worse than they'd ever been.
Every morning in the days and weeks following his concussions, Craft would go to the McCue Center — UVa football's home base — and fill out a symptom sheet. It was two-sided. On the front, it had a list of symptoms that the Craft would circle if he felt them. On the back, he would list, on a scale of 1-to-5, how severe the symptoms were.
"It became pretty much a routine, just going in there every morning," Craft said. "I knew I had to go see the team doctors."
Craft said that after the third concussion, team trainer Kelli Pugh and athletic department doctor John MacKnight told him that it's possible the discussion of discontinuing his football career could come up in the future. After the fourth, that discussion happened, though he was eventually cleared to play.
"Warren's dedicated, man," said teammate, roommate and friend Juan Thornhill. "He loves football. He would do anything to be back out here. If he could come out here and play today, he definitely would be here."
Craft chose to retire of his own accord before going through the process of trying to be cleared to play again.
He will graduate this summer after spending three years on UVa's football team. He was rated a four-star football prospect by ESPN and had numerous Division I basketball offers, including one from Virginia Tech. He could have run track, too, if he wanted. But the 6-foot-2, 210-pound Craft chose UVa and he chose football. Craft finished his career with 152 receiving yards and one touchdown, well shy of the lofty expectations his potential had created for him.
All of that potential came from a combination of things, including his athletic prowess, his small-town celebrity and the people that craved his success. To understand all of that potential is to understand why Craft continued to play after suffering a painful and long-lasting fourth concussion and why he put himself in a position to get a fifth concussion.
It provides insight as to why Craft came back, time and again, why he put his body and brain at risk, and why his mom is emotional at the thought of his potential brain problems.
"Even if he hadn't had these symptoms, that one hit could be the hit that changes everything. It was very scary," Brown said. "That whole situation. … That period between after the fourth one and before the fifth one, I was on edge."
'Concussion' is a broad term, according to Dr. Nathan Zasler, a doctor at the Concussion Care Centre of Virginia. They can vary in severity and are on a spectrum. That's why the number of concussions isn't always as significant a factor as their severity.
Zasler never treated Craft, nor could he speak for UVa Athletics, but he said a concussion that lasts multiple months — like Craft's fourth— was abnormal for most athletes, who are typically better within a few weeks.
"There's some evidence to suggest that the more times you have a concussion, the increased burden it is to the brain," Zasler said. "And the brain, for a lack of a better way of saying it, doesn't bounce back as well. … Statistically, we know the more you have, the more you're likely to have."
Zasler said treatment is still based on "that individual and what their post-concussive profile is." He said that athletic trainers have an ethical obligation to screen patients accordingly and refer them to appropriate practitioners if they suspect the player has persistent post-concussive impairment.
Craft's symptoms included sensitivity to both light and sound. He had long-lasting migraine headaches that compromised his day. He went through the school's disability services to get extended time on his academic requirements. Slowly, the symptoms went away.
Virginia followed its rules provided in the UVa Sports Medicine Concussion Management Guidelines. According to Craft, he was symptom free, and was properly cleared by both Pugh and MacKnight.
Still though, Craft seemed resigned that his career in the sport had a rapidly ticking clock.
"After the fourth one," Craft said, "is when they began to talk about [retirement] and just letting me know there's more than just football and for me to think about that and make the best decision."
"After the fourth one, Craft said, "I knew that the time for me and my concussions had been getting longer and longer. They had mentioned that, 'You often don't come back from a short amount of time after a more severe concussion.'
"I knew things were going to come to an end for me eventually."
When asked to discuss its concussion protocols, and the decision-making process to clear Craft to play, Virginia "decided we're not going to make somebody available."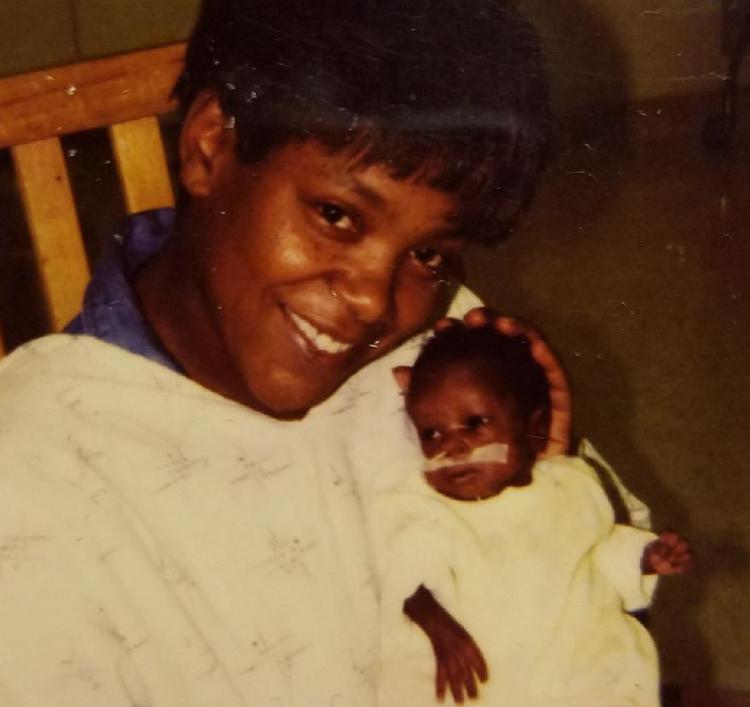 Brown spent the first half of every home game watching from the Scott Stadium seats.
Cheering on Virginia for Brown wasn't just about cheering on her son; it was about cheering on the players that had become like sons to her. She was supporting not just Craft, but his team.
But Craft's team played on the field, and Brown watched from the stands. And Craft sat at home with the game on the television. His symptoms didn't allow him to attend the games, but he watched with his dog, a Shih Tzu-Poodle mix named Lucci. His mom would always come to watch the second half with him.
"Somebody makes a touchdown, we're gonna cheer just like we're in the stadium, maybe not as loud, but it's OK," Brown said. "It's a different way of supporting, but we're still there. … He's not sad. If he's sad, he's holding it in. When a game is on, he is a part of the team."
Craft and his mom are a team in many ways. It's not just the articles she sends. Craft was born three months premature and weighed less than 2 pounds at birth. He was, in his mother's words, a miracle child that came to her after trying many times with futility.
She divorced Craft's father, and he and Craft have a somewhat distant relationship. They speak still, but Craft didn't have a consistent father figure growing up. Guys like Marques Hagans, Virginia's wide receivers coach, filled that role. George Morris, the UVa football team chaplain, was always there for him, too. Knowing the importance of having a father figure is why Craft spends time every week mentoring young children.
Craft came to speak with Hagans for a tear-filled conversation about the possibility of retirement before it became official. Hagans didn't push him in any direction, but told him, that, in 20 years, he wanted to know his kids' names. And Craft would want to know what day it was. He'd want to have a healthy brain. It was so hard for him to give up the sport, but it isn't the end of Craft's purpose.
"I think he didn't want to feel like he walked away on his own terms," Hagans said. "That kind of, in his mind, would have been like quitting. I think he wanted to ride it out as long as he could, ultimately knowing that another [concussion] was right around the corner. I commend him for that because he gave it everything he had."
His academic coordinators set him up with different mentoring programs. He's become friends with a 7-year-old, Jeremiah, who he visits and hangs out with outside of his normal commitments. Craft was told by another elementary school teacher that in class, they had an exercise to draw the favorite part of their day, and one drew a picture of them at a lunch table and wrote, "Having time with Warren."
Working with young kids isn't a hobby for Craft. It's his future. With two years of athletic eligibility remaining and graduate school on the horizon, he hasn't ruled out competing in another sport. But being a mentor to kids is a future he speaks about with confidence and excitement.
Virginia football coach Bronco Mendenhall said it usually takes about 24 months for a football player who retires due to injury to truly embrace the next part of their journey. Craft seems to have found it faster.
"There have been players that have left, and I guess the appropriate word is retired," Mendenhall said. "It's hard to say that when kids are so young. It's really just opening the next chapter of their life."
In high school, Craft was used to the adoration that children pay him now. His high school coach, Bobby Martin, likens his popularity to a young Allen Iverson, who had prodigious status while playing at Bethel High School in Hampton. Martin said he doesn't even remember the concussions that Craft suffered. And while he said he takes concussions and safety seriously, "when you stand back and look at the whole picture, "I've lost more kids to the streets than I have to brain injuries."
Brown remembers that as soon as Craft started high school, she got a call from a local sports reporter joking that they could finally start to write about her son. She worries that part of why he chose to come back was to please the people in his hometown that were invested in his success.
"I thought Warren was an NFL player," Martin said.
"He just had a gift in athletics. Whatever he touched," Brown said. "…The newspaper, they already knew about him when he was in junior high school."
"I know there were a lot of guys, a lot of younger children who looked up to me and would always come to me for help," Craft said. "I felt like I let them down, and let my city down, and let those who looked up to me down."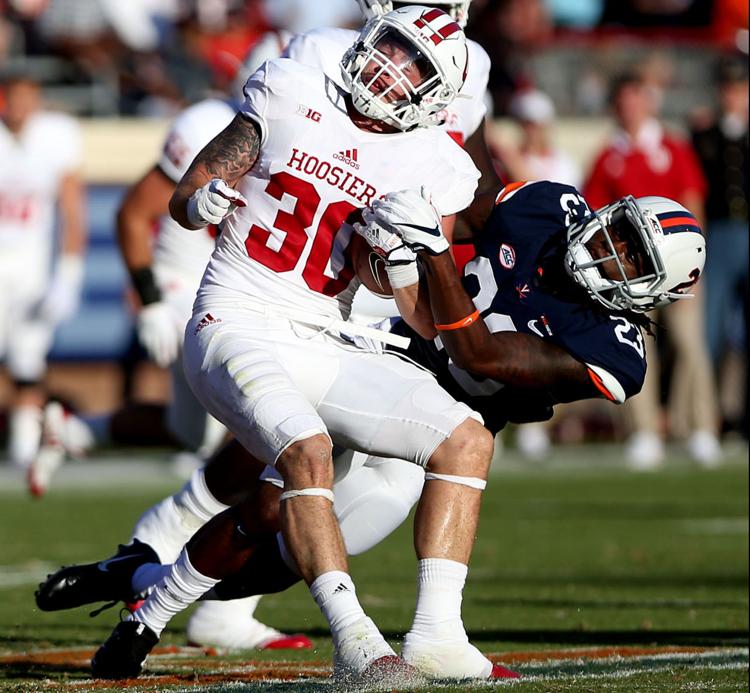 A small smile cracks over Craft's face and his eye contact is direct as he delivers the answer that to him, and likely many others, is an impossible question.
"How do you feel about the sport of football?"
For Craft, it can't be as simple as an impassioned and undying love of the game. He's been hit, quite literally, with too many doses of reality to see things that way.
But he can't swear it off, either. His roommate is Virginia's starting safety. His close friends are on the team. He came around to some spring practices in the weeks prior. Football was what made him a star, what gave him the platform to even be answering this question.
Eyes wide open, he answered it as balanced as he could.
"Uh, it's a dangerous sport," Craft said before walking that back. "But it's a fun sport, a fun team sport. And I support it. I do, even though it wasn't the best thing for me, and ultimately helped me retire. But I feel like it's a good sport, a good team sport. It's good, I like it a lot."
Those could seem like competing philosophies. Craft said he doesn't want "people to go in thinking about all the harm that could come from it," while also stating multiple times that he wants people to be more educated about brain injuries and concussions than he was.
Now his life is about moving on to the next thing, graduate school. On the wall in his room, he posted some of his life goals on his wall. One of them was to open up a mentorship center, to find a way to be there for kids.
But, as is the case for anyone with multiple concussions, future brain injuries and neurological problems are not out of the question. Problems like CTE, which have become part of national discussion on football safety.
For now, to try to avoid those risks, he does little things, such as avoiding excessive time staring at his phone or computer. And he tries to live his life without thinking of the risks.
Football is part what makes him a hero to the kids he mentors. Football is part of why his mother nearly cries at the mere mention of future health risks. But football also paid for a college education that she couldn't otherwise afford. Football, in Craft's eyes, is not simply a protagonist or antagonist in his life.
"Football, it's football," Brown said. "It's football. It's been around forever. It's Sunday football. It's Friday night lights, high school. It's youth football games on Saturday mornings. It's part of our lives. I'm torn because it's part of our lives.
"The exhilaration you get at a football game, Warren's first football game, his first touchdown, I ran down the sidelines with him right into the end zone. It's football. But now it has touched our lives in a completely different way."
The question of whether Craft should have continued to play through a fourth concussion and into a fifth is complicated. The question isn't, "Should he have been cleared?" The question is, "Should he have chosen to come back?"
He knew the high risk of getting another concussion. He knew the potentially long recovery. He knows that more concussions now mean more risks later.
So, should he have come back?
"I see that question as like, pretty much, 'Do you live in regret?' I've never lived anything in regret," he said. "I always affirm my decisions. … It just wasn't the best decision in the end, and it hurt me there. But I feel like I did make the right decision ultimately."