It surprised absolutely no one when 73-year-old Tom Harding struggled to the stage for his induction into the Virginia High School League Hall of Fame on Wednesday night, that Heath Miller was the first person to Harding's rescue.
Miller, who starred at Honaker High School, the University of Virginia, and the Pittsburgh Steelers, was at Charlottesville's Doubletree Hotel for his own induction, but was really there to see Harding honored for his life-long work. Harding has coached baseball for 46 seasons at Honaker and owns a state-record 633 wins. He coached Miller, he coached Miller's father, and taught both of Miller's parents.
Harding doesn't get around as easily as he used to and Miller made it a priority that his old coach wouldn't stumble.
"It's certainly an honor," Miller said of his own induction into the VHSL's Hall, "but for me, I wanted to be here specifically to stand beside my coach. Coach Harding has touched so many lives throughout all those years. People like him are the ones who should be held in high esteem and should be recognized because if it wasn't for people like him coaching guys like me, I wouldn't have the opportunity to be here."
That's Heath Miller. Anyone who has ever known him easily recognizes that it's never about him. He is selfless.
Miller earned 11 varsity letters at Honaker in football, basketball and baseball. He was recruited as a quarterback to Virginia, where he was converted into an All-American tight end, who set UVa and ACC records for his position. As a first-round draft choice for the Steelers, he played 11 seasons, earning two Pro Bowl selections and two Super Bowl championships before retiring after last season.
None of that success ever went to his head. He's the same down-to-earth guy now as he was in Honaker 16 years ago.
"He's the most humble star I've ever been around," said former UVa coach Al Groh, who coached major college football and in the NFL over a long career.
It was Groh who suggested the position change in Miller's redshirt freshman year.
"I remember a brief conversation on the field that season, and remember saying, 'Hey, look Heath, I think you have some attributes, so you can probably be a pretty good quarterback here, but we already have a pretty good quarterback [Matt Schaub]. But I think you could be a really good tight end. What do you think?'"
Groh said Miller's answer was predictable to anyone who has ever known the product of Southwest Virginia.
"Heath said, 'Coach, whatever you think, I'll do my best,'" Groh remembered.
By the time Miller finished at UVa, he owned practically every pass receiving record for a tight end for the Cavaliers, and the ACC, and was honored with the John Mackey Award as the nation's top college tight end his senior year, along with All-American honors.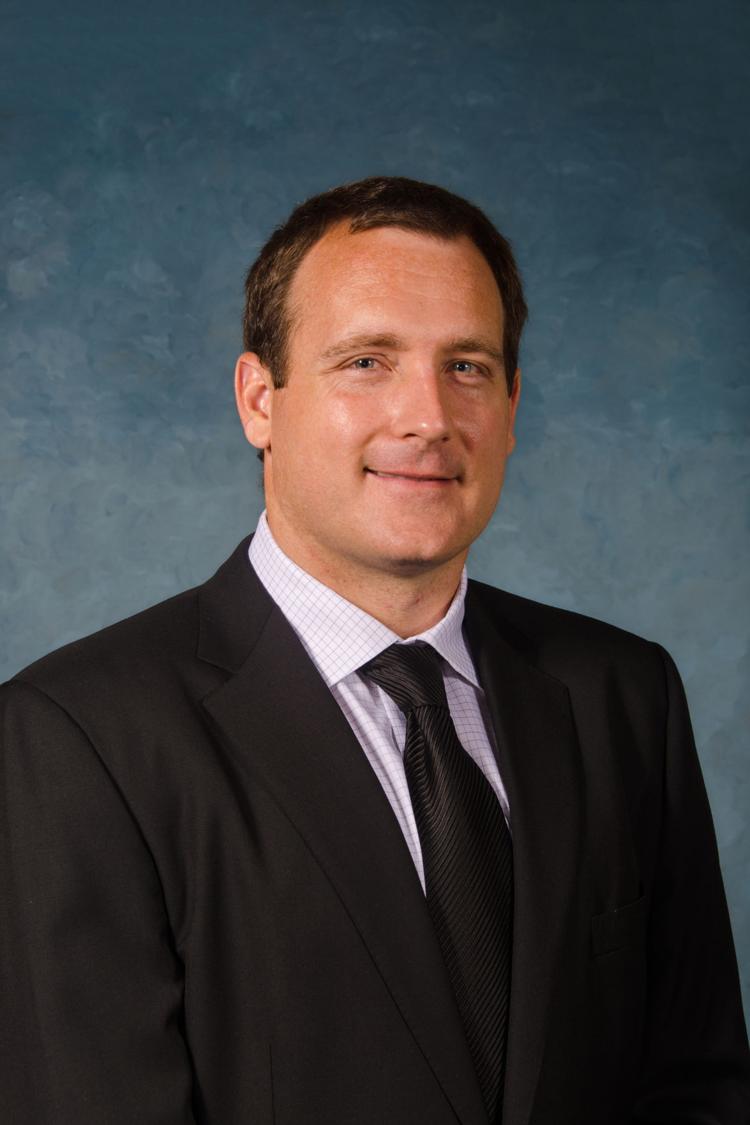 His legend grew in the Steel City as a key member of the Steelers' offensive attack. Every time he caught a pass, the stadium belted out "Heath," as a constant reminder to the defense that they had just been "Millered."
Growing up in rural Virginia in a town of 1,449, Miller dreamed of stardom as an athlete. He didn't care if he came from a small town. He didn't have small dreams.
"As a kid you always dream big and maybe don't look at the reality of situations, but [playing college and pro football] was always a goal of mine," Miller said Wednesday night. "Then as I got through high school, I'm like, you know, maybe a lot of kids don't do that from where I'm from. Hopefully, I could get a college scholarship.
"Once I got to UVa, I realized that maybe I could have a career at the next level and it worked out that way," Miller said.
At UVa, he was nicknamed "Big Money" by his teammates, particularly Marques Hagans, because the team could always count on Miller getting things done.
"The four years Heath was on our team, and I'm sure it was the same way in Pittsburgh, every time he walked into the building all he wanted to know was how can I get better, what do we need to do to beat the next team, and what's my job," Groh said. "He was very purposeful and very intense, but in an understated fashion."
Groh said that as a tight end, Miller had a unique skill set when it came to catching the ball, along with great hand-to-eye coordination.
"Some players grab at the ball, some snatch the ball, and for the rare players the ball just seems to settle on their hands," Groh said. "That's Heath."
If you think you're going to get Miller to brag about his achievements or tell you stories of his glorious career, forget about it. This dude keeps all of those things to himself. He's modest, humble. Team before self.
"In a small school like Honaker, you play with a lot of the same guys in every sport," Miller said. "Their friendships and the bonds that you form throughout those years, culminates in high school when you have successful teams. That's what I'm most proud of. I still have memories of games in high school as much as I do from games throughout my college and NFL careers. To me, in my mind, that's just as special to me."
Miller's coach, Harding, is a guy so devoted to winning at Honaker that he once had heart surgery, checked himself out of the hospital on the Saturday of the state title game, had his wife, Jo, drive him from the hospital and to a local Burger King, where he changed into his uniform, and arrived in Radford to coach his team to its first-ever state championship.
He said coaching Miller was great because of what kind of person Miller is.
"Heath was probably the No. 1 baseball player in our area over the years," Harding said. "He played first base his first three years, and we lost our shortstop that senior year. I said to Heath, 'You want to play shortstop?'"
Harding got the same answer that Groh would get a year later.
"Heath said, 'If you need me to play shortstop coach, I'll play it,'" Harding remembered. "He played it all year. He played great."
On his questionnaire for the VHSL HOF, Miller was asked what one trait most impacted his life. His answer was predictably: humility.
"He's just Heath," Harding said. "He's the most humble. That's what he is."
Asked if he's going to now have to share his legendary status back home with Miller, Harding, smiled and said: "No, he far surpasses me."
Honaker athletic director Trevor Coleman, who was on hand for the ceremony, said his first year at the school was Miller's eighth grade year. He kept hearing all these tales about a kid coming up who was unreal. Coleman took it with a grain of salt but soon learned that all the stories were true.
"I could never have imagined what kind of athlete he turned into, but on top of that what kind of person Heath is," Coleman said. "They told me that in little league basketball, he would always make sure that the kid who hadn't scored would get the ball. He's a role model for your kids. That's a testament to his parents."
Coleman said Miller has "cult status" back home, but an inspiration to kids who can see by example that they don't have to live in a big city to dream big.
"When he comes in and visits his parents, he used to try to get to a basketball game to watch his cousin, and would sneak in the back door and go up to the balcony," Coleman said. "He couldn't really enjoy the game because of the people who wanted to see him and talk to him. But he didn't want the attention to be on him. Still, he wouldn't turn anybody away, because that's just Heath."
Groh said that any coach or any player who has ever been on the same team with Miller would all share one thought.
"They'd say, he's as good a player as I've ever played with, and as good a teammate as I've ever played with," Groh said.
Miller is now retired, a week shy of his 34th birthday, and living in Charlottesville with his wife and four children. Life after football is a little daunting.
"It's interesting," Miller said. "You go from your whole life being told where to be, when to be there, what to do. Life was pretty simple then. Now, you've got to figure it out on your own. I'm in that process right now."
No doubt, whatever path he chooses, he will make an impact.
That's just Heath Miller.