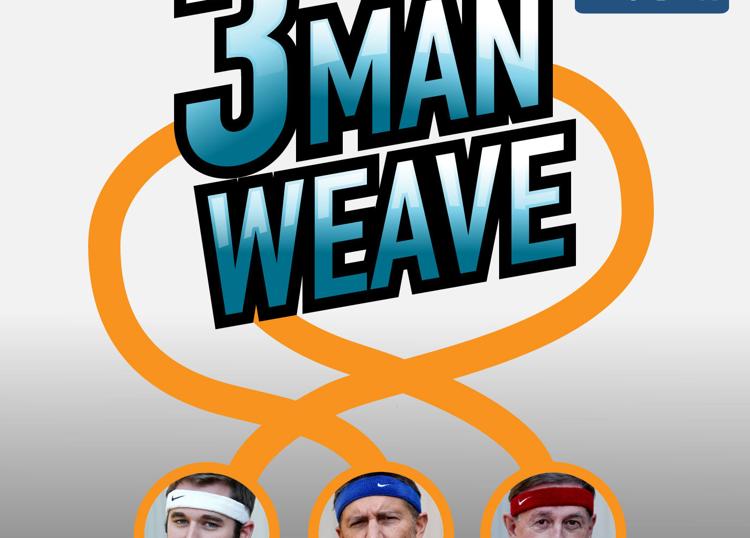 This week on Three Man Weave the guys discuss the streak of Virginia Tech wins over Virginia and Hootie mentions he's heard Tech fans are uneasy about the matchup, the fact that Jack Salt is on pace to top Hootie's (admittedly falsified) rec league foul record but remains an x-factor for the men's basketball team, and Whitey proves us wrong with some Academy Award trivia. Oh, and everyone had classic NBA jerseys and headbands on. Check out the photos at cavalierinsider.com.
Three Man Weave cover shoot
The Cavalier Insiders Jerry, Andrew, and Whitey aren't releasing an album, but they needed a couple of photos to launch the podcast! Listen to the Cavalier Insider's comprehensive Virginia sports podcast, Three Man Weave, here. That's a Michael Jordan signed ball by the way.