It was his own fault, Tomas Woldetensae insisted. Bianca Myers didn't buy it. She asked him again: How did you hurt your wrist?
Woldtensae wouldn't budge.
"Karma," he said.
"Karma did not hurt your wrist," said Myers, Indian Hills Community College's director of marketing and head coach of the local youth volleyball team, Six Pack.
"Yes, it did," Woldetensae said. "I hurt Camdyn."
To be clear, both Myers and Amy Crouse-Spurgeon, Camdyn Crouse's mother, insist the incident in question was an accident. And it was. But Woldetensae couldn't forgive himself, not after the 6-foot-5,195-pound guard rose up during a Six Pack practice and walloped a volleyball square at Camdyn's wrist and the 12-year-old girl broke into tears.
To the untrained eye, Woldetensae, a Bologna, Italy native with twisted, spiky hair, might seem out of place in Ottumwa, Iowa, home of Indian Hills. But the JUCO All-American, who transferred from Indian Hills to Virginia in May, left an impression on the small town that normally only appears on the national radar during Presidential primary season. On Tuesday, former vice president and Democratic presidential candidate Joe Biden made a campaign stop in Ottumwa.
Woldtensae's individuality proved alluring. Instead of playing video games and crashing parties, he spent much of his free time attending Six Pack practices and hanging with Crouse-Spurgeon's family, whipping up authentic Italian cuisine.
After his big serve that sent Camdyn crashing to the ground, Woldetensae ran over and helped her to the side, watching over her as practice rolled on and she iced her wrist. Later that night he blew up Crouse-Spurgeon's phone with text messages: "Is she okay? Is she okay?"
Camdyn's wrist healed, but Woldentensae's injury kept him out of Indian Hills' final four games of the season. He was gone a couple months later, off to lend his masterful shooting touch and basketball savvy to the reigning NCAA Tournament champion Cavaliers, leaving the people of Ottumwa with memories of a special time.
"There's no one in my lifetime I've ever met like Tomas," Crouse-Spurgen said.
---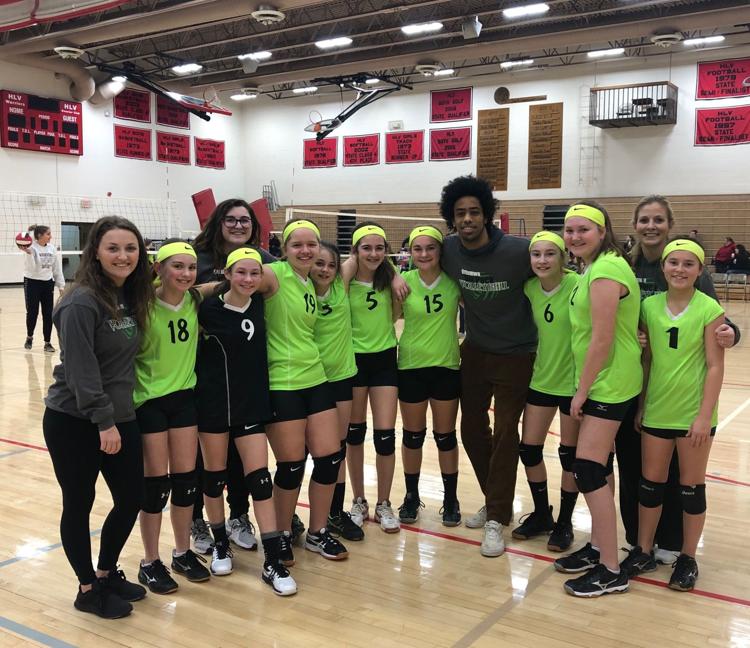 Ottumwa is nestled in the southeastern corner of Iowa, with a population hovering around 25,000 people. It is light on transplants and heavy on cornfields. Families there have been entrenched for generations, and outsiders tend to stick out. The basketball players at Indian Hills become mini-celebrities for two years before moving on to bigger things, and Woldetensae loomed larger than most.
"The 6-foot-5 guy with the spiky hair walking around, he definitely attracts attention," Crouse-Spurgeon said.
He didn't seem to mind the stares in public places, Emma Durflinger observed. Durflinger worked with Woldetensae, who was not made available for comment by a UVa spokesperson for this story, as a resident assistant at Indian Hills.
The two developed a close friendship, sometimes spending long nights in the dorm lobby sharing funny stories from their childhoods.
Woldetensae learned of Six Pack through Chloe Davis, one of school's residence hall supervisors and an assistant coach for the youth volleyball team (and Crouse-Spurgeon's older daughter). Soon Durflinger was tagging along with Woldetensae and Davis to the team's practices.
Indian Hills basketball coach Hank Plona encourages his players to find interests outside of basketball. Many spend hours playing Fortnite and NBA 2K; Woldetensae found Six Pack.
It was with the group of 12-year-old girls that his personality shone.
"He fit in with them," Durflinger said. "Because he's really a kid at heart."
When he noticed a player growing frustrated, Woldetensae would offer advice and a joke. Sometimes he aimed to lighten the mood by pelting Durflinger with volleyballs. One time, he lined up against a wall and let the girls blitz him with balls.
He implored the girls to stay true to their goals, and watched from the sideline during some games. The players returned the favor, crowding him on the court after Indian Hills basketball contests, posing for photos and bumping volleyballs around.
"They always look at him in awe," Crouse-Spurgeon said. "They're always way more willing to listen to him than anybody else. They're 12-year-old girls. They look at him with pure admiration."
---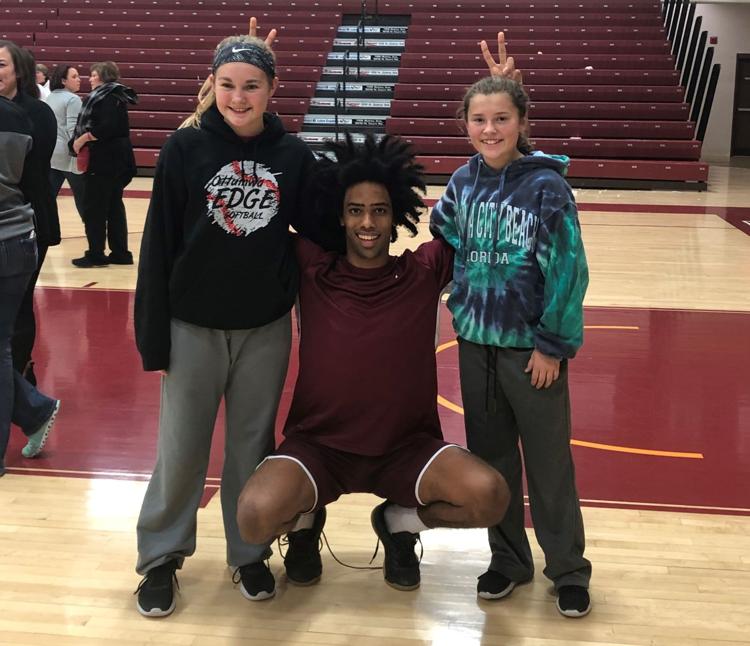 They weren't the only ones. Woldetensae averaged a team-high 17.3 points per game for the Warriors and shot 47.6 percent from 3-point range this past season, winning hearts in the Ottumwa gym and on the home sideline.
Plona champions the guard as an archetype of his program, and not just because of Woldetensae's smooth shooting stroke.
A product of a single-parent household who maintains a deep reverence for his mother, Woldetensae loathes special attention, and at Indian Hills he sometimes berated the local media for inquiring for face time with him rather than his teammates. A couple months into Woldetensae's freshman campaign, Plona told him he intended to insert the guard into the starting lineup. Woldetensae demurred, citing the worthiness of the entrenched starter.
"I said, 'If you pass on this, it's not going to be him [in the lineup]. I'm taking him out. I'm not doing this to be nice,'" Plona said, and eventually Woldetensae acquiesced.
Around kids, though, the guard embraces the spotlight. The Warriors hosted an instructional camp on Dec. 31, 2018, an early morning after a grinding stretch of travel. Junior college teams don't fly charter. But Woldetensae awoke from the late night ready to go, meeting the adoring eyes looking up at him with equal excitement, bouncing from station to station, tapping kids on one shoulder and hiding behind the other.
And his popularity in Ottumwa extended to all generations.
"He's able to talk to my sixth grade volleyball team or an 80-year-old fan," Myers said. "A lot of people get the impression that they know Tomas."
He's taking that spirit to Charlottesville, a town not much unlike Ottumwa. There are more people, sure, and Virginia's basketball program is on a different level than that of Indian Hills. But Central Virginia loves its athletes, and with the departures of guards Kyle Guy, De'Andre Hunter and Ty Jerome for the 2019 NBA Draft, Wahoo fans are looking for new heroes.
Plona, Durflinger and Crouse-Spurgeon and her two daughters are confident Woldetensae can fill that void, though they can't help but lament the hole his departure has left in their community.
"I've got to show up on campus and Tomas ain't going to walk into my office?" Plona said. "That stinks."
Amy Crouse-Spurgeon will miss Woldetensae's authentic Italian cooking, including the pizza with potatoes on top. She'll miss his singing and his dancing and his affinity for Lion King. She'll miss his laughter. She's already planning on a trip for the gang to visit Woldetensae in Charlottesville.
The night before Woldetensae left Indian Hills, Crouse-Spurgeon brought Camdyn and two of her teammates to wish him goodbye. He was cleaning out his apartment, and he gifted Camdyn a pair of Nike basketball shorts and a blue vase he made in a ceramics class. Both items found homes in Camdyn's bedroom, which features Indian Hills tickets baring Woldetensae's face hanging on the wall.
They left him behind after one last hug, and the tears rolled as they walked to the car. As she drove into the Ottumwa night, Crouse-Spurgeon offered the girls a lesson.
"There are tears because you took the time to care about somebody," she told them. "It's better to care about a person that it is to not."