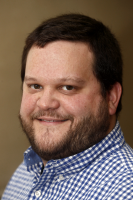 Since landing in Charlottesville with Bronco Mendenhall in 2016, director of player personnel Justin Anderson's mission has been finding players that fit the physical traits NFL scouts are looking for and getting them on Grounds.
Monica Wright is arguably the greatest player in the history of the Virginia women's basketball program.
On Tuesday, the University of Virginia released the details of head football coach Bronco Mendenhall's contract extension, which will keep him in Charlottesville through 2025.
After helping Charlottesville's boys soccer team win its first state championship since 2004, he'll walk away from the sport he's played his entire life and join what is quickly becoming a crowded field of kickers vying for snaps in Scott Stadium.
After Charlottesville trailed the entire game, then scored the equalizer with less than two minutes left in regulation and survived two scoreless overtime frames, Ryang found the ball at his feet. He got his right cleat on it and put it away in a 2-1 victory over Chancellor, which clinched the Black Knights' first state championship since 2004. When Ryang scored, there were less than three minutes left before the game went to penalty kicks.
SALEM — Jamestown's Rylan Hoerning had the ball at his feet Friday when the final horn sounded on the first of two Class 4 boys soccer state s…
After a wide-open shot rolled wide of the goal in the first half of Tuesday's Class 4 state quarterfinal, Charlottesville's Joe Von Storch sta…
The Virginia football team continued its quest to get bigger on Saturday with a verbal commitment from 6-foot-6 wide receiver Lavel Davis Jr.
Alex Rode admitted there were some butterflies before the title game in Philadelphia's Lincoln Financial Field, but he held them in check pretty well. He limited Yale to two goals in the first half, already had nine saves by halftime and finished with 13 in Virginia's 13-9 win.
10. Virginia posts back-to-back 20-goal games
View all